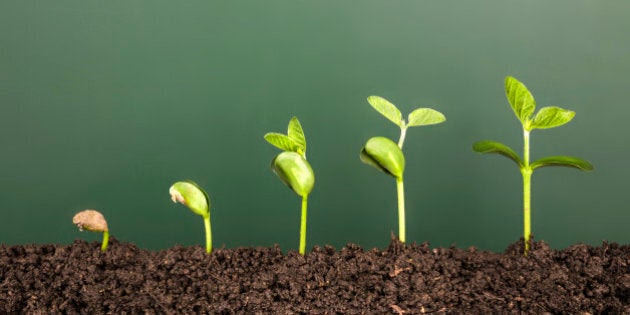 You live green, eat local and organic and shop for items that were sustainably manufactured because you care about the planet. You understand that securing your future means not only taking care of your finances, but the environment too. You work hard for your money but, until now, you haven't had information available to help you make choices for investing in companies for whom sustainability is a priority.
If you understand that every dollar you spend or invest is a vote for the companies and their ethical and sustainability practices, then your voting selection just got a whole lot greener.
Here are some ways for you to discover how to invest your money in a portfolio that reflects your environmental values.
Companies are beginning to understand that customers and investors care about more than just their products and their bottom line. The new generation of investors have a more diverse portfolio of considerations which include the environmental practices of companies they wish to invest in. To help investors make choices that align with their values, there are several ways to grade a company's track record known as Socially Responsible Investing (SRI). From David Suzuki: "Socially responsible investing (SRI) is what you get when environmental, social, and governance factors come together in the selection and management of investments. It takes into account environmental sustainability or stewardship, labour practices, human rights, and corporate governance."
A 2015 report by the Responsible Investment Association discovered that over $1-trillion of Canadian assets were managed utilizing responsible investing strategies--a 68 per cent increase from two years earlier, when the figure was closer to $600-billion.
This is a wonderful resource for social responsible investing as it lists members who are interested in this exciting new investment branch. Its members include financial advisors, companies and individuals, financial institutions and investment firms who are committed to helping you find the right place to invest your money.
It is a valuable resource for investors with Canadian and Global Responsible Investment (RI) trend reports, as well as RI research, reports and fact sheets that will help you get a handle on this emerging segment of the market.
Canadians who are consciously working on reducing their impact on the environment have a new avenue as Scotia iTRADE becomes the first online brokerage in Canada to launch sustainable investing tools for direct investors. With this sustainable investing tool, you can now find over 1,200 companies on the Toronto Stock Exchange and Russell® 1000 Index that have the same values as you, which focus on sustainability and prioritize ethical practices.
Several credit unions also offer some green investment opportunities.
As an investor, you no longer have to choose between adding to your equity and your environmental values. You can invest your money in companies that may look at more than just their profits. You can invest in companies that may be willing to invest in your future by preserving the environment that is so valuable to you.
Follow HuffPost Canada Blogs on Facebook