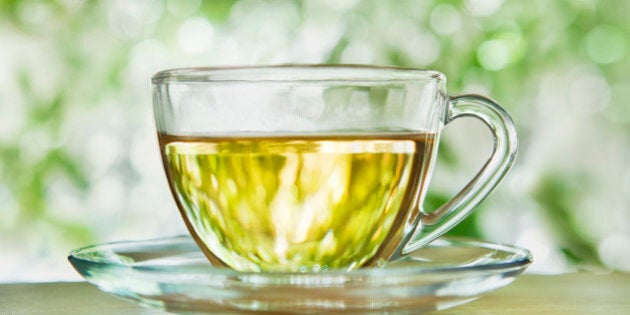 Several studies on Asian and North American populations suggest that drinking green tea can help you reduce your risk of leukemia. Clinical trials also show that green tea extracts can help treat some forms of leukemia.
An epidemiologic study among residents in an urban area of southwestern Taiwan showed that those who ingested the most green tea had a significantly lower risk of leukemia, compared to those who didn't drink tea.
A recent study on populations from China and the US also shows a significant inverse link between high tea consumption and leukemia risk.
A study published in the British Journal of Cancerexamined the link between green tea consumption and the risk of leukemia among 107 adults with leukemia and 110 orthopaedic controls in China.
This case-control study found that a higher intake of green tea was linked with a reduced risk of adult leukemia and with significant dose-response relationships. A reduced risk was found with longer duration, higher quantity, and frequency of green tea intake, for acute lymphocytic leukemia (ALL), and chronic myeloid leukemia (CML)/chronic lymphocytic leukemia (CLL) combined.
Green tea contains the highest doses of epigallocatechin-3-gallate (EGCG) as compared to other types of teas. EGCG exerts anti-cancer effects against many types of cancers, and EGCG induces caspase-dependent death in CLL cells.
Two clinical trials examined the effects of EGCG in previously untreated patients with asymptomatic Rai stage 0 to II CLL. Data shows that 70% of patients with asymptomatic, earlier stage CLL will experience progression and require treatment, and most will die from CLL or CLL related complications.
The Phase I trial showed that daily oral EGCG in a preparation called Polyphenon E produced declines in absolute lymphocyte count (ALC) and lymphadenopathy in the majority of patients, and was well tolerated at doses up to 2,000 mg twice a day for up to 6 months.
A more recent Phase II trial confirmed the beneficial effects of EGCG against chronic lymphocytic leukemia, and overall, about 70% of patients had a biologic response. There was a rapid decline in ALC and/or lymphadenopathy observed in most of the patients after starting EGCG. About 70% of the patients in this study had Rai stage I-II CLL.
The authors of this study caution,
"It should be emphasized that the patients enrolled were asymptomatic, and did not meet criteria to initiate conventional chemotherapy treatment. It is unknown whether the modest clinical effects observed translate into a delay in disease progression or need for subsequent chemotherapy. It should also be emphasized that EGCG can in no way be considered a substitute for traditional chemotherapy and/or monoclonal antibody based treatment once need for treatment develops."
Randomized trials are required to prove EGCG's beneficial effects against leukemia.
Do not use 4000 mg of EGCG unless you are in a clinical trial and have medical supervision, and undergo testing of liver enzymes. This is an extremely high dose. Pregnant women should not drink green tea or use EGCG supplements.
The most prudent approach to prevent leukemia is to drink several cups of green tea per day, and to have regular blood tests to detect it.
Follow HuffPost Canada Blogs on Facebook