Vancouver's mayor says he would be shocked if the Kinder Morgan pipeline expansion is given federal approval in the next few weeks, given "unprecedented opposition" against the $6.8-billion project.
"I will be stunned if the federal government approves it on a fraudulent [National Energy Board] process that excluded a lot of Vancouverites," Gregor Robertson told The Huffington Post Canada on Wednesday.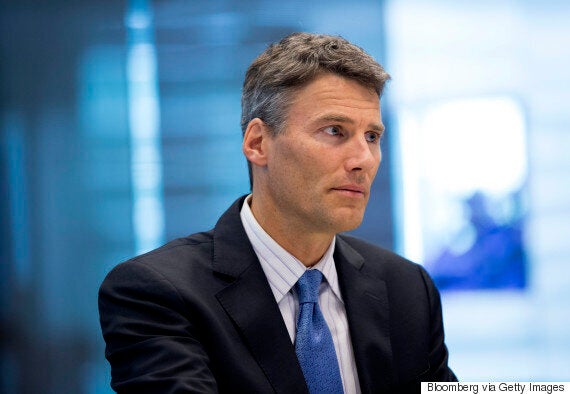 The federal government is expected to deliver its decision to approve or reject the proposed expansion of the existing 1,150-kilometre pipeline before Dec. 19.
If approved, the updated twinned pipeline would increase its capacity to 890,000 barrels a day, tripling the current volume of crude oil that currently travels between Edmonton and Burnaby, B.C., the third-largest city in the province.
"I'm still hopeful that the federal government will do the right thing and say no to Kinder Morgan, respect our city and local community and first nation concerns," said Robertson. "If they don't, I would expect it will be ugly."
"I will be stunned if the federal government approves it on a fraudulent NEB process that excluded a lot of Vancouverites."

— Vancouver Mayor Gregor Robertson
Robertson's comments follow what former B.C. premier Mike Harcourt told The Vancouver Sun earlier this week, that backlash over the upcoming Kinder Morgan decision can echo what the province saw 16 years ago in Clayoquot Sound.
Harcourt said if the company and federal government fails to consider a "plan B" route that doesn't require drilling through Burnaby Mountain — as the current plan does — then the prime minister's relationship with the West Coast may grow complicated in his remaining years in office.
"I'd tell him that without looking at the alternative, he could be facing a Clayoquot or North Dakota type of insurrection," the former NDP politician told the newspaper.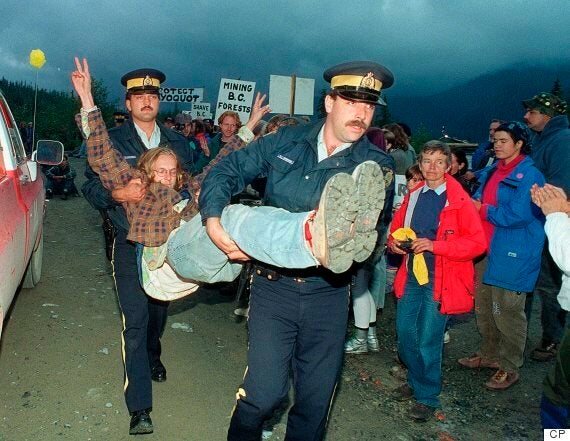 Thousands rallied in the summer of 1993 to protest logging in a remote area of Vancouver Island, home to ancient groves of cedar, balsam, hemlock, and spruce trees. More than 800 arrests were made during the "War of the Woods" after Harcourt approved logging in Clayoquot Sound.
But despite Vancouver's history of big protests and demonstrations, Robertson said it's "premature" to take preparatory measures to curtail the possibility of mass riots.
"It will be incredibly disrespectful of First Nations and communities on the West Coast who've been stridently opposed for years now," Robertson continued. "Which is why I don't expect they will, notwithstanding all the chatter."
Some analysts say the federal government has been preemptively tempering the public for an eventual pipeline approval with the announcement of a new national carbon tax as well as $1.5-billion in ocean protection funding.
Vancouver mayor: 'Not in Canada's interest'
Robertson has long voiced his opposition against the proposed pipeline expansion and travelled to Ottawa with First Nations leaders in June to press the government to reject the pipeline — which is the first to be reviewed under new interim environmental assessment criteria.
"In a time where they're overhauling environmental assessment and [the] National Energy Board process, it's essential that they reject the NEB process that Harper so badly corrupted," he said.
CORRECTION: An earlier version contained a typo stating the cost of the expansion would be $6.8 million. That number has been updated to indicate $6.8 billion.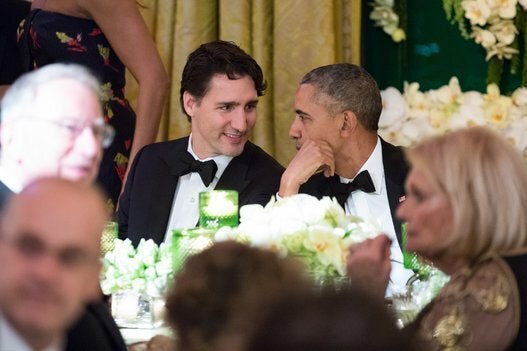 Trudeau's Historic Washington Visit