There is really no design duo like Kirk Pickersgill and Stephen Wong. As the geniuses behind two of Canada's most prolific fashion lines -- Greta Constantine and Ezra Constantine -- they've brought recognition to the Canadian design industry in a way few others have.
Not only have their works of art been featured in the fashion bibles of fashion bibles -- we're talking Vogue, British Vogue, FQ and ELLE -- they have a roster of A-list clientèle that most fashion houses only covet: Jennifer Hudson, Angelina Jolie, Iman, Victoria Beckham and Stacey Kimmel (to name a few).
Dubbed the "Jersey Boys of Toronto" (for the jersey they use in their collections) the pair are funny, sassy, inventive and willing to take risks, something that was evident when they teamed up with 5 Gum for a flash presentation of the 5 Black Collection. In the midst of planning and pulling off the show, Pickersgill and Wong gave us a behind-the-scenes look at what it takes to pull off a dramatic and unexpected runway event. They also opened up to us about what makes them tick.
Check out the full -- and exclusive -- video of the duo answering 11 of our personal questions below. Here's a snippet of what you can expect.
What is the trait you most deplore about yourselves?
As a business, what we've been trying to strive and been aiming for is to get ourselves on schedule with the international [fashion community] of showings, sales and shipments.
What is your greatest extravagance?
Flying places -- like Paris and London -- and seeing places all together as a company. It's an extravagance, but it's also a necessity!
See Wong and Pickersgil in action in the video above, and then get a glimpse of their spring/summer 2013 collection in the slideshow below: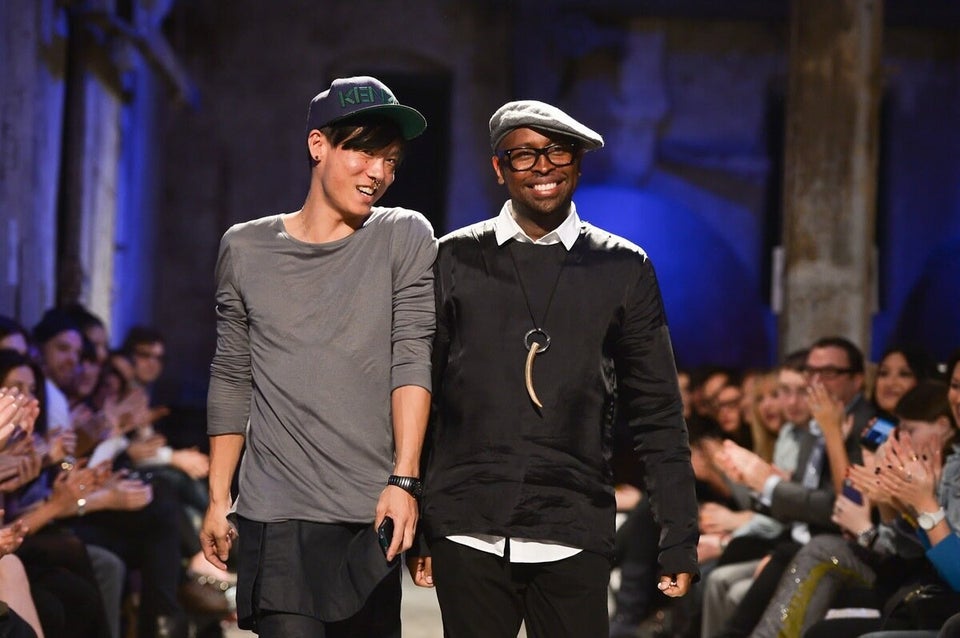 Greta Constantine Spirng/Summer 2013