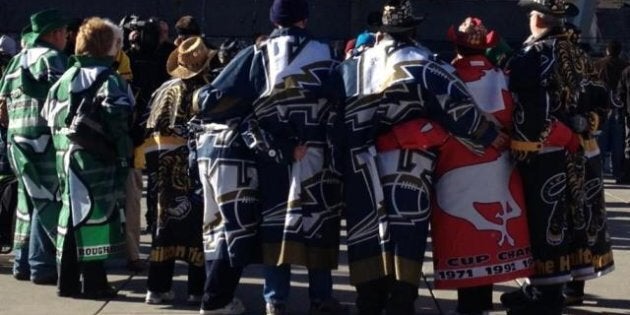 And showing support -- all while looking good -- was no small feat given the weekend's weather. The 2012 Grey Cup just so happened to fall on the coldest weekend Toronto had seen since last winter. Which meant there were some seriously awesome and seasonally appropriate fashion moments to take in while tailgating.
There was layering: where else but the true north strong and free can you see so many people nailing the art of wearing eight pieces of clothing at once to stay warm (puffy jackets and scarves worn under team jerseys). As well as the all-Canadian fashion accessories: plaid shirts, wooly toques and winter boots. Even big-time Canuck celebs got caught up in the sporty and fashionable celebrations: Justin Bieber, Carly Rae Jepsen, Gordon Lightfoot and Burton Cummings showed Canada's got tons o' style during the Cup's pre-show and half-time performances (though we're still having issues with the Biebs leather cat suit).
Quite frankly, the entire weekend -- and the sights and styles we saw -- made us even prouder to be Canadian. Take a look at some of the fun, fashionable and downright fabulous moments from the Grey Cup.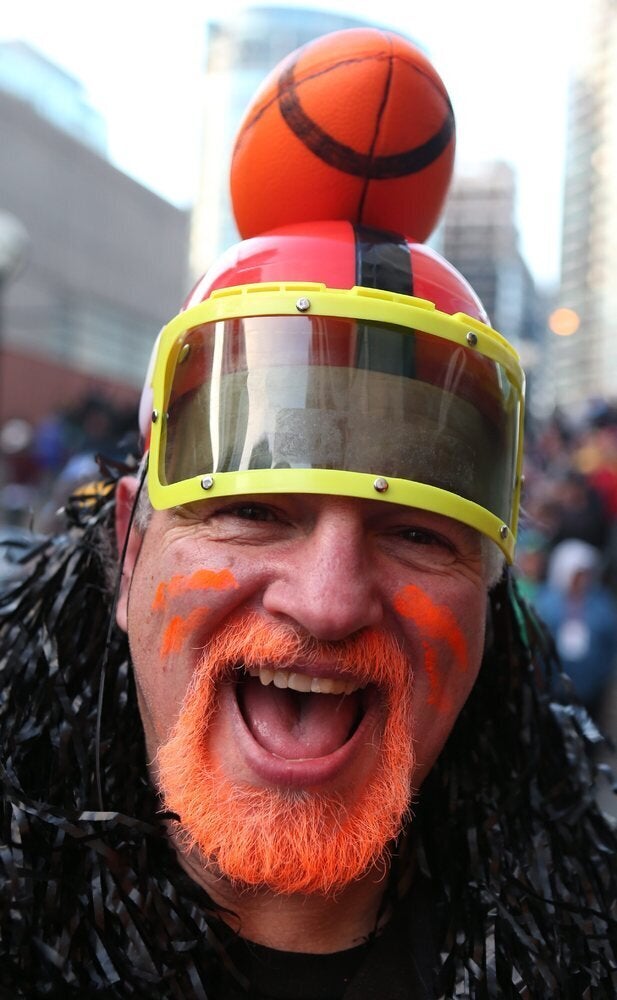 Grey Cup 2012: All The Sights And Styles From The 100th Grey Cup