The Toronto Argonauts may have gotten a bit too boisterous in their post-game celebration on Sunday night and broken the Grey Cup.
Photos taken in the Argonauts' locker room shows a number of players drinking from the trophy which is missing one of its arms.
Here's a photo of Argos quarterback Ricky Ray with the trophy in the locker room.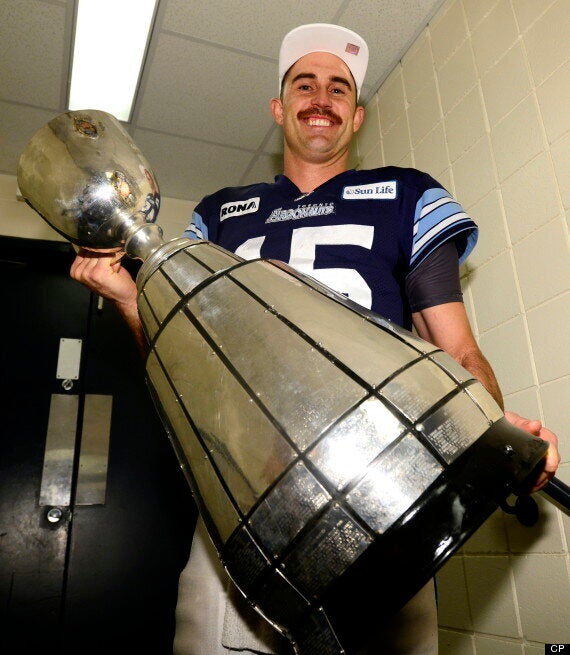 (Frank Gunn/Canadian Press)
This isn't the first time that the trophy, commissioned in 1909, has been damaged. A fire damaged the trophy in 1947 and it has been broken numerous times by players. In 2006 the B.C. Lions broke the trophy in two while celebrating their championship. Two Edmonton Eskimos have broken the trophy over the years.
"It gets beaten up every year, but everybody has so much respect for it because of what it means," Mark DeNobile, the Executive Director of the Canadian Football Hall Of Fame told the Toronto Star.
See photos and Twitter reactions from the game: