 In the last two days there've been reports of cowboys and cowgirls riding horses through the streets of Toronto and trying to invade hotels along with groups of shirtless men who've painted themselves blue and are wandering around bellowing at the top of their lungs.
This isn't some performance artist's interpretation of the apocalypse. Rather, the 100th edition of the Grey Cup, the Canadian Football League's championship game, has taken over the city and with it a traveling party of epic proportions has swept in.
The Grey Cup finale between the hometown Toronto Argonauts and Calgary Stampeders takes place Sunday, Nov. 25 at the Rogers Centre ( 6 p.m. ET on TSN) and the half-time show will feature Justin Bieber, Gordon Lightfoot, Carly Rae Jepsen and Marianas Trench. The pre-game show will showcase The Guess Who's Burton Cummings and Kathleen Edwards.
More importantly, every one of the eight teams in the CFL will be hosting wild parties as part of the Grey Cup Festival over the weekend and bringing in marquee bands to perform.
K'naan, Kardinal Offishall, Matthew Good, Sam Roberts Band, Our Lady Peace, Classified, Zeus, Fefe Dobson and quintessentially Canadian rock acts like Kim Mitchell, Treble Charger, April Wine, Big Sugar, Chilliwack, Platinum Blonde and a pile more will be playing across nightly free street parties and/or ticketed events.
We like parties and music AND sports, so we took a closer look at some of the musicians playing and tried to figure out what songs of theirs would work best to rock thousands of psyched up football fans.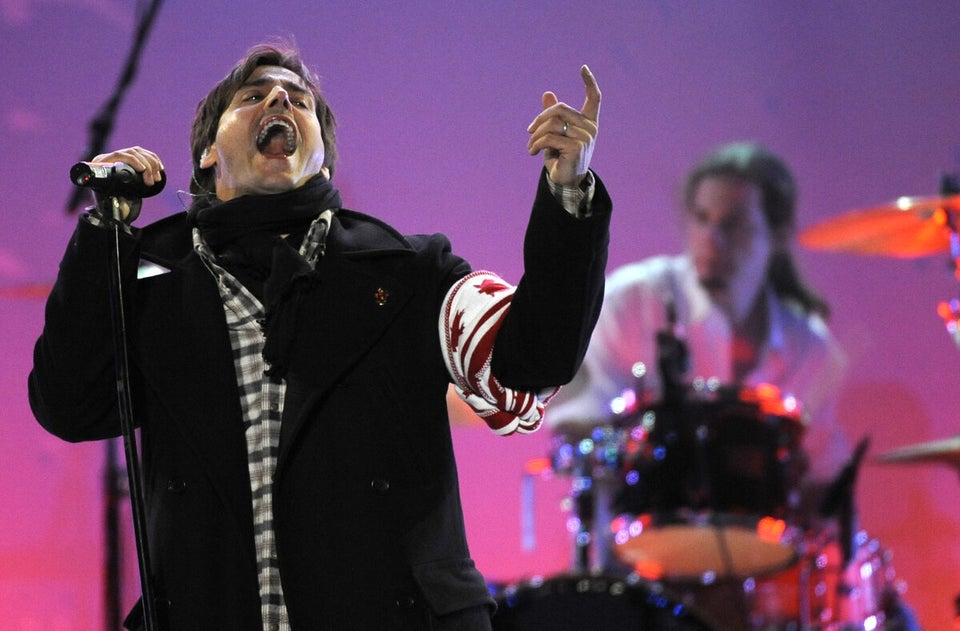 Grey Cup Festival Performers
Popular in the Community