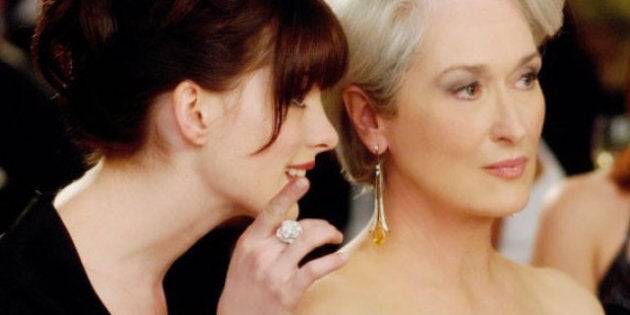 Grey hair is fine for some -- silver foxes like George Clooney and Richard Gere seem to pull it off effortlessly -- but for others, the appearance of even a single silver strand can provoke a tragic hysteria. Truth be told, unless you're comfortable with your hair losing its natural colour, going grey can mean a lifetime of dye jobs, root touch-ups and hair treatments while you try to preserve the youthfulness of your tresses. Covering up your grey is expensive and aggravating. Isn't there a better way?
There might be. Cosmetics giant L'Oreal is currently developing a pill that could potentially help you prevent grey hair. The pill is scheduled to be available in 2015, and consists of a yet-undisclosed fruit extract that mimics TRP-2 (also known as tyrosinase-related protein), which is an enzyme that protects your hair pigment.
There's a catch, however: the pill only prevents grey hair -- if you're already sporting silver locks, it's too late. "We intend for people to take it in the same way as a dietary supplement. It won't be expensive," L'Oreal's head of hair technology Bruno Bernard said in a statement. "Ideally you would take it for your whole life, but realistically we would encourage people to start using it before their hair goes grey because we don't think it can reverse the process once it has started."
Already gone grey? All hope is not lost -- Go Away Grey is a supplement already available that claims to help your silver hair regain its original glory by supplying you with a hair enzyme called catalase that can counteract the body's natural production of grey-producing hydrogen peroxide. Some users claim it works wonders but again, experts are skeptical. "Enzymes taken orally can break down in the stomach. How would they get to your hair without being changed?" Hamilton dermatologist Dr. Peter Vignjevic told Best Health Magazine.
If you're serious about avoiding grey hair, you may want to instead focus on lifestyle factors. Although genetics play a key role in the future of your hair, stress, smoking, your diet and your alcohol intake can all play a role. You should also avoid bleaching your hair, especially if you're an older woman.
Related: Take a look at stars who've embraced their grey locks