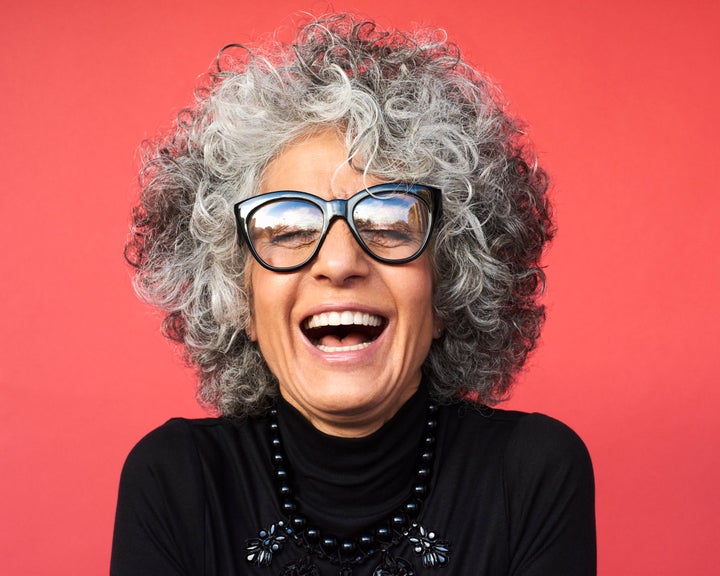 Thinking of getting a chop? Might as well dye your hair grey while you're at it. Cool grey hair may just be the hot hair colour of the summer.
Pinterest searches for silver-grey highlights have increased 647 per cent in Canada since last year, the company noted in its top trends for July. It appears that young people everywhere have been dyeing their hair the exact colour so many people — many of them parents — frantically try to hide.
Don't they know how much it costs to keep those greys away? Do they know the missed naps, screaming babies, and kids refusing to touch anything you cook that went into creating those greys lock by lock?
In any case, if you have been looking for permission to let those little greys loose, you're not the only one. A growing number of pro-grey enthusiasts been popping up online.
The group jumping on the trend is diverse. One Grombre fan writes on Instagram that she spent years dyeing her hair as a young adult until she was diagnosed with breast cancer at 28. After her hair grew back, she decided to embrace the hair she has instead of covering it up.
Another went grey after being tired of people-pleasing and the burden of the impending dye job every month.
Even with the rise of grey dye jobs, the transition to being naturally grey is at times still filled with shame and judgement from onlookers.
But, with an online community, and some moms with daughterly support, nobody is going through it alone.
"I'm so proud of every woman (and man) who decides to leave their hair as it is ... We are rewriting the story and seeing just how easy it can be," one person writes.
Some might consider dyeing ones hair grey an odd choice, but perhaps it will lead to more socially acceptable grey hair for all.