Another day, another grey whale sighting in Vancouver.
One of the massive animals went cruising through the city's English Bay on Sunday, to the delight of many boaters on the water and a crowd of spectators onshore.
"It was a great ending to our outrigger canoe practice for sure," he told HuffPost B.C. in an email.
The sighting was one of many in Vancouver over the weekend.
Last week, at least one person was compelled to get an even closer look by jumping in the water, prompting the Vancouver Aquarium to issue a public warning on Facebook.
"Your actions could disrupt natural behaviours such as socializing, resting, and – in this instance – feeding," said the post on Friday. "It's not just about keeping the whale comfortable and safe, but about doing the same for you."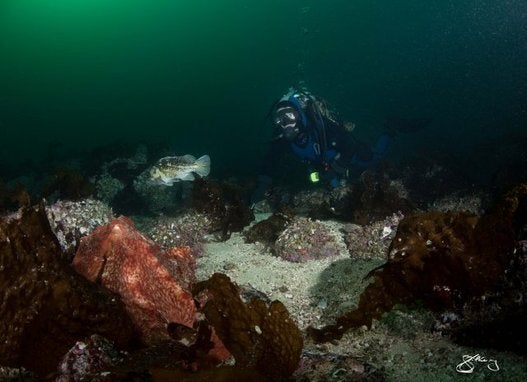 Giant Pacific Octopus Hugs Diver In B.C.