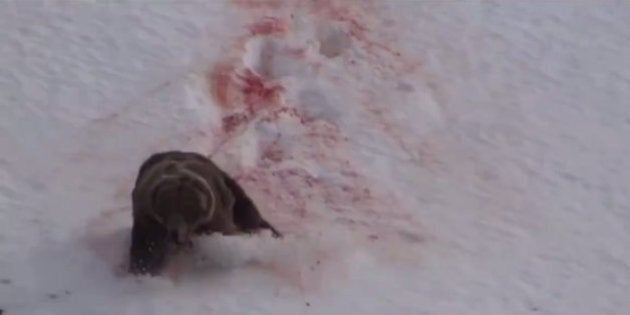 An anti-hunting group is using a graphic video of a grizzly being shot to death to push the B.C. government to rethink its bear hunt.
Wounded, it tries to escape and is shot a few more times. The dying animal's blood stains the snow as it finally rolls helplessly down the hill — to the excited cheers of the unidentified hunters.
WARNING: Video is graphic.
"We want people to see that this is how grizzly hunting exists across the board, whether it's in British Columbia or not," the group said in an email to HuffPost B.C. "Trophy hunting of predators is unsustainable and unethical and we're hoping this footage puts forces the government to take note and move towards banning the hunt."
"They were making bad comments, they're sensationalizing the suffering of an animal. We don't endorse that. That's not what we're about, and I'm disappointed," Mark Werner said in an interview with the newspaper.
On average about 300 grizzlies are killed annually between the province's spring hunt, which runs April 1 to May 31, and the fall season, which starts Oct. 1 and continues until mid-November.
Biologists estimate there are about 15,000 grizzly bears in the province, which is home to about a quarter of the remaining North American population. Only Alaska has more grizzlies.
Though the B.C. minister of forests, lands and natural resources has said the current hunt is sustainable and "is managed based on sound science," groups opposed to the hunt say it's extremely difficult to get a proper count of grizzly bears.
Whatever the numbers, biologist Paul Paquet of the Raincoast Foundation has said the bigger question is a moral one.
"Is this ethical, to be hunting bears? That's really what's at issue," he said in 2014. "This is a trophy hunt, as opposed to a hunt for food."
In 2012, a coalition of 10 First Nations on B.C.'s north and central coast declared its own moratorium on trophy bear hunting in its territory — though difficult to enforce without the province supporting it.
With files from The Canadian Press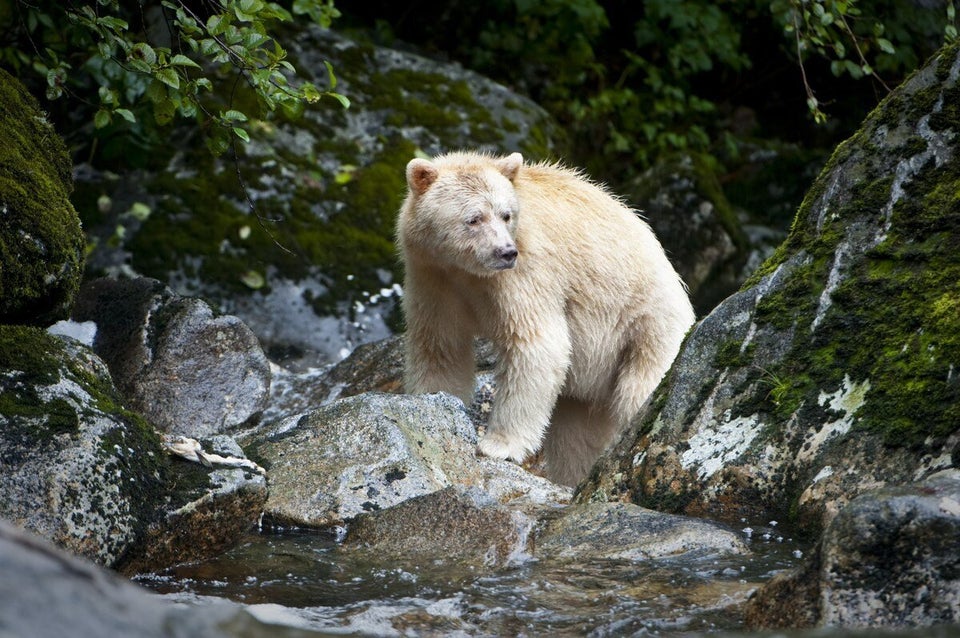 Spirit Bear In Great Bear Rainforest