We'll never know who walked away from this fight in victory, but we bet it was a good one.
Wildlife cameras in Waterton Lakes National Park recently captured a photo of a giant grizzly bear and a pack of wolves squaring off over who would get first dibs on a delicious carcass.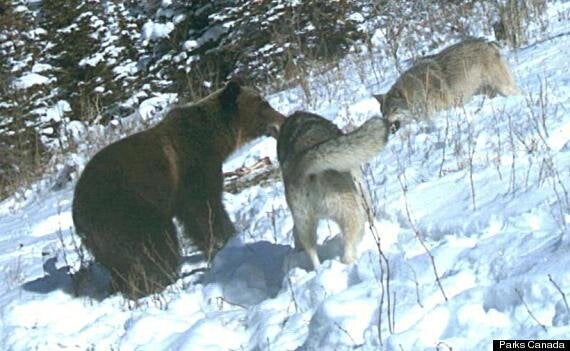 The carcass, however, is a strategically placed one, meant specifically for the bear. As part of Parks Canada's "Food On The Fly" program, park workers collect and store roadkill found over the winter. Come spring, they use helicopters to drop the carcasses in planned locations around the national park so that hungry bears have something to snack on when they wake up from hibernation.
The idea is to 'intercept' bears by keeping them away from livestock during spring green up and calving time until other natural food sources are available.

The program extends along the front range mountains in southwestern Alberta. Its success has been measured by a significant decrease in both the number of complaints by ranchers, and the need to trap and remove bears. This is good news for both grizzly bears and livestock.
The photo was captured by an infrared camera attached to a tree that snaps a photo when an animal walks by, according to the national park's Facebook page.
Check out more amazing bear photos in our slideshow below: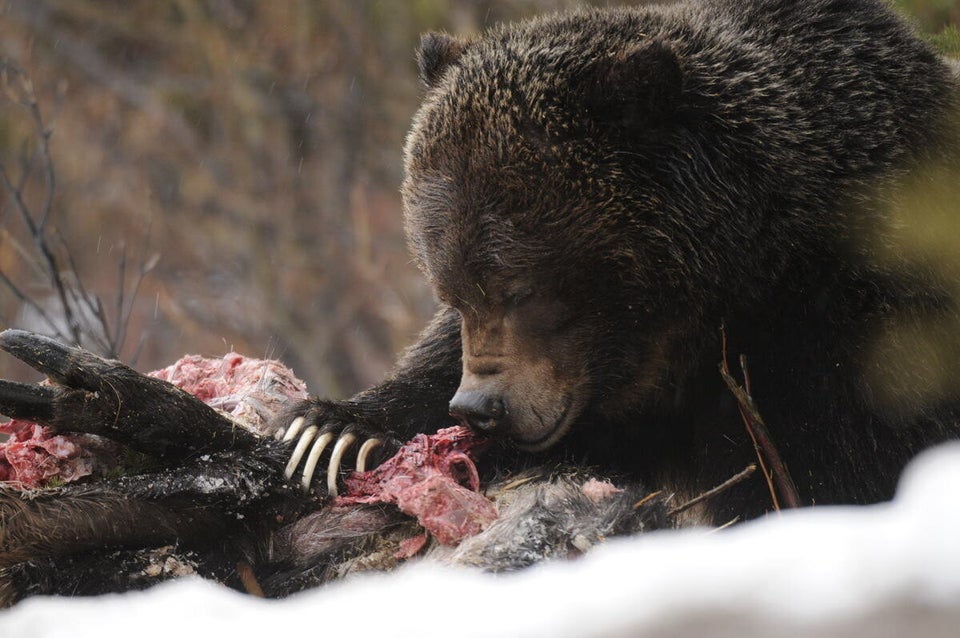 Alberta Grizzly Bears In The Rockies
Popular in the Community