When young girls aren't encouraged to pursue math and science in school, they start to believe they aren't capable. This type of problematic thinking turns into a much bigger epidemic, where women are discouraged or excluded from an entire industry.
There's an overwhelming amount of research that now proves it's hard for women to get a career in STEM (science, technology, engineering and math). This is at a time where 21st century challenges require a diversity of thinkers, and this strong need for women in engineering and technology will only grow.
Academic institutions aware of this inherent bias are working hard to remove some of these barriers. After noting that only 20 per cent of undergraduate students across Canada were women in 2015, York University launched the Lassonde School of Engineering's 50:50 Challenge, a promise to become the first engineering school in Canada committed to gender balance.
Luckily, a few inspirational women like Marisa Sterling have broken the glass ceiling in a career that hasn't always been welcoming. As Assistant Dean of the Lassonde School of Engineering, she's a champion for the younger generation of women in STEM, as well as these incredible women who have proven everyone wrong.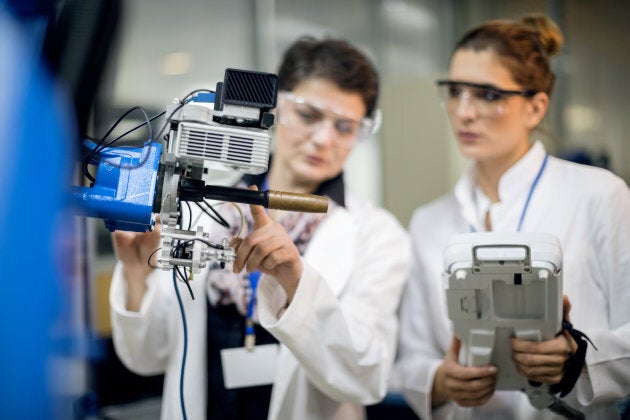 Ilana Dashevsky - Hubble Space Telescope Software Systems Engineer (and Astronomy)
Ilana Dashevsky's journey in STEM began at York University and led her to her current prestigious position as a software systems engineer at Hubble Space Telescopes. Her impressive resume also includes a Masters degree in applied physics from The John Hopkins University.
Not one to be deterred from achieving and surpassing her goals, Dashevsky has managed to sustain a successful 15-year career at STScl. Currently, she's developing mission systems for the James Webb Space Telescope, a project that will yield infrared pictures of younger, more distant regions of the galaxy.
These images of space will inspire younger generations to understand the universe that surrounds us and help scientists have a better understanding of our own planet.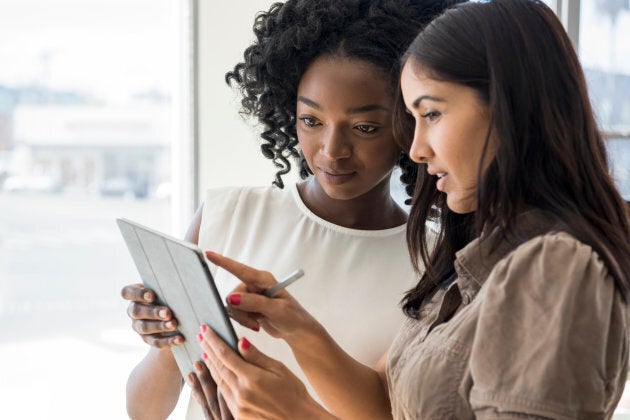 Anna Doudina - Director, GRS Actuarial Financial Reporting at Sun Life Financial
Anna Doudina always knew she had a way with numbers but wasn't sure how to channel her talent into a career. A friend encouraged her to pursue actuarial science, and after a stressful period of exams and self doubt, Doudina prevailed. She's currently Director, GRS Actuarial Financial Reporting at Sun Life Financial.
She credits her success in large part to her education at York University and works to encourage young women to dream big, even if the odds are against them. She gives back by contributing as a mentor and speaker at York's Career Centre. Her most recent speaking engagement was as a panel member at York's "Women in STEM" day.
She sees her career as a way to help solve actual problems in the 'real world': "I now have a profession that not only utilizes my mathematical and statistics skills but also draws upon economics, finance, risk management, computer science, research, leadership and much more to solve problems and make an impact that matters in the real world."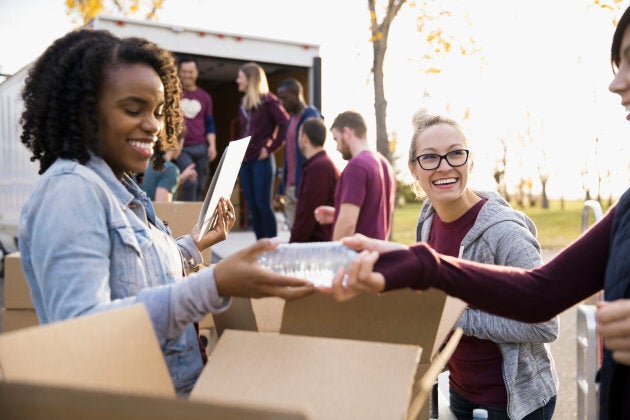 Heather Krause - Founder & CEO, Datassist
Heather Krause is not just an inspirational leader in STEM, she's also a successful entrepreneur. Krause is the founder and CEO of Datassist, a company that works with NGOs and non-profits to find appropriate data to serve their missions. Her noble venture began as a math and statistics student at York University, where she honed her analytical skills in class and through experiential learning.
Her career has since expanded beyond math, intersecting with another one of her passions, social issues. She's consulted on high-profile projects, including CARE and the Bill and Melinda Gates Foundation. Her recent role as lead data scientist with the Ontario Syrian Refugee Secretariat is a prime example that STEM careers can go beyond facts and figures – it can change lives, families and communities.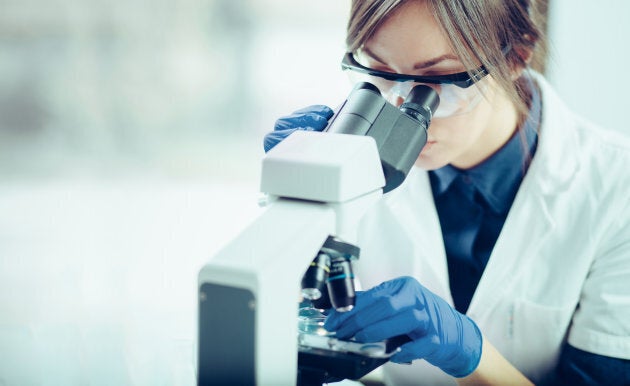 Pamela Ohashi - Senior Scientist, Princess Margaret Cancer Centre, UHN
When your life is impacted by disease, it can change the course of your life. For Pamela Ohashi, her grandmother's cancer led her to a career in science. Ohashi is a senior scientist at Princess Margaret Cancer Centre (UHN), where she works as part of a team developing therapies to fight cancer.
Not everyone can say their job is to find a cure for cancer, especially women. Ohashi hopes to change that by encouraging young women in STEM careers. Her contributions to a heavily male-dominated world are impressive to say the least – she's won numerous awards, including the American Association of Immunologists Pharmingen Investigator Award, the National Cancer Institute of Canada's William E. Rawls Award, and the Canadian Society of Immunology's Investigator Award.
Ohashi's achievements in science and medicine only serve to reinforce that women can excel in STEM if given a chance.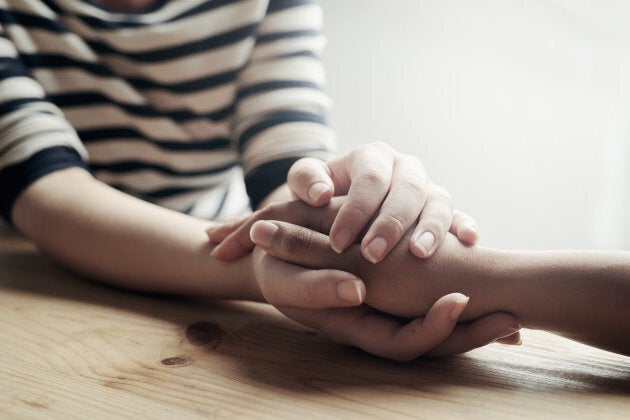 Catherine Zahn - President & CEO, Centre for Addiction and Mental Health (CAMH)(Biology)
Catherine Zahn has committed her career to fighting for those who don't have a voice. As the President and CEO of CAMH, much of her work is focused on raising awareness for mental health and making it okay to discuss the often stigmatized illness.
Zahn graduated from York University with a Bachelor of Science in Biology in 1974 and has not stopped breaking barriers. She spearheaded a collaborative program with CAMH, Sick Kids and UofT to ensure children who needed mental healthcare, had access to it. She was also awarded the Order of Canada in 2015 for her achievements in neuroscience and mental health.
Her storied career in science is a testament that women can not only have successful careers in STEM, they can lead the charge.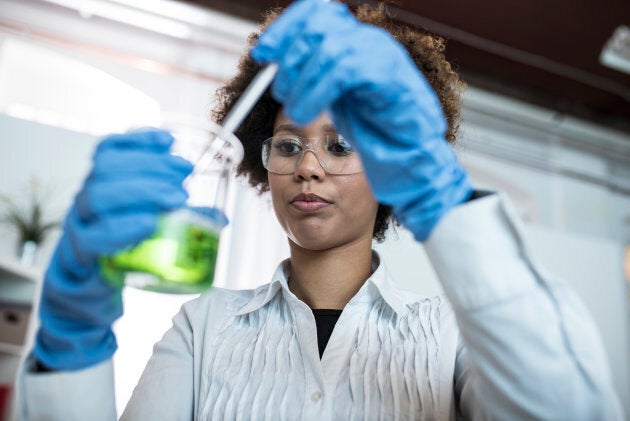 Marisa Sterling, Assistant Dean, Inclusivity and Diversity
Sometimes, careers come to a close and you find your way back. For Marisa Sterling, Assistant Dean at Lassonde School of Engineering at York University, this was exactly her path.
Sterling earned her and Applied Chemistry degree from the University of Toronto, and holds a PEng designation. She worked briefly as an engineer but left when the environment at the time simply wasn't conducive to women.
As attitudes started to shift, Sterling found her way back to the career she was always passionate about. Now, she champions York's female engineering students and her drive for inclusivity is already yielding results. She leads the 50:50 Challenge that will see York University become the first engineering school to see an equal gender balance.
York University's Inclusivity and Diversity Department at the Lassonde Engineering School indicates a strong commitment to ensuring that women not only choose careers in STEM, but excel in them. Learn more about York's commitment to diversity here.