I can't believe I need to write this.
The last piece I wrote was a polemic targeting Jagmeet, so I find myself in the awkward spot of having the need to come out and defend him this time around.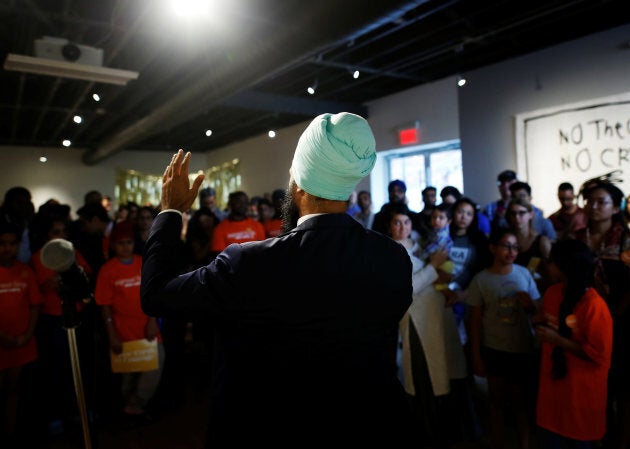 By now, most of you who care about this topic have probably seen Jagmeet's interview on CBC's Power and Politics. During the interview, Jagmeet was asked whether or not he finds it appropriate that there are those in the Sikh community who honour Talwinder Singh Parmar — the alleged organizer of the bombing of Air India Flight 18 onJune 23, 1985, which resulted in the death of 329 passengers, including 280 Canadians — as a martyr.
The media fallout has been interesting to watch. Vice has pointed out that "Canadian media aren't sure how to handle a non-white party leader yet, Macleans has chosen to publish a strange article apparently condoning the idea that "because of what he looks like, what he believes in, and who he is, he has to be twice as good." And the CBC has run a piece sheepishly admitting that "NDP's Jagmeet Singh proving to be a challenge for media," while another feature on The National asks "Are the questions facing new NDP Leader Jagmeet Singh fair?"
The answer, for all of you wondering, is absolutely not.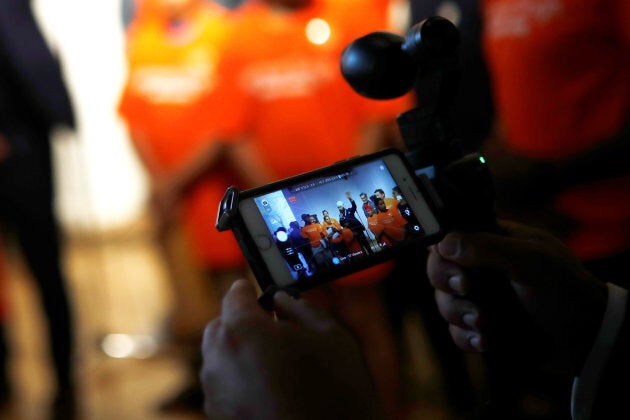 Why? First of all, Jagmeet is the new Leader of the NDP, and it is in this capacity that he was on the show. He is not the representative of the Sikh community in Canada, neither does he speak for them; even if he was a Sikh activist. The question posed made him both responsible for the actions of the Sikh community while limiting his identity to that of his faith as if to say "do you think this practice by your community is acceptable?"
Second, the question was simply irrelevant. Jagmeet, as the leader of the NDP has no control, and neither should he, over what any Canadian chooses to do in the confines of their own home. The question pitted him against a group of individuals with no acknowledgement to the complexity of the political situation around a topic which is more related to Indian rather than Canadian politics. Even if he had answered unequivocally in the affirmative, it would have meant nothing beyond perpetuating divisiveness.
I can only imagine the outrage we would all be expressing if we were having the same conversation over a kippah.
Third, the question is reductionist. It propagates the rhetoric of "communities" — the same rhetoric we see when there is a terrorist attack and media outlets come out with splendid questions like "should Muslim communities be doing more?" that seek not to educate us, but shift blame in hopes of finding a magic bullet.
Regardless of the fact that the question was unfair, Jagmeet should have been able to spot the weakness in the question and expose it, manoeuvring his response from that of condoning individuals for specific practices to condoning anyone glorifying terrorism.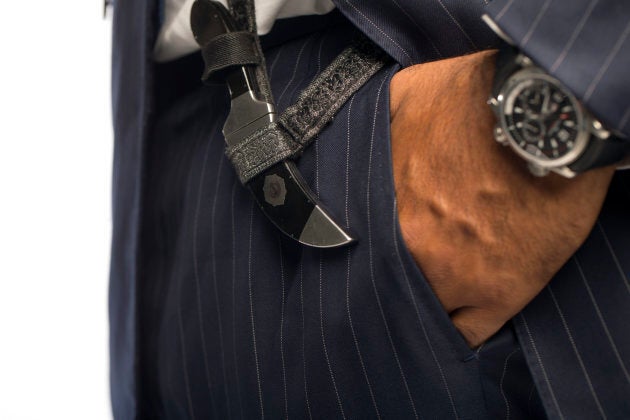 This reductive coverage is not a new occurrence. Throughout the NDP leadership race, media coverage of Jagmeet was limited to his attire. Either in a positive fashion sense, or a negative "How are people going to deal with the whole turban thing?" way.
Not only does this sort of coverage reduce political discourse to the mundane, it completely ignores the importance of policy-based politics and reduces Jagmeet to nothing but his faith. But it also makes us all look stupid, as if the only factor that comes into our decision-making process is whether or not someone chooses to wear something on their head.
This obsession hasn't abated after the leadership race. Shoddy polls continue to place the question of whether or not someone would vote for a candidate in a turban for PM on the top of their agenda. I can only imagine the outrage we would all be expressing if we were having the same conversation over a kippah.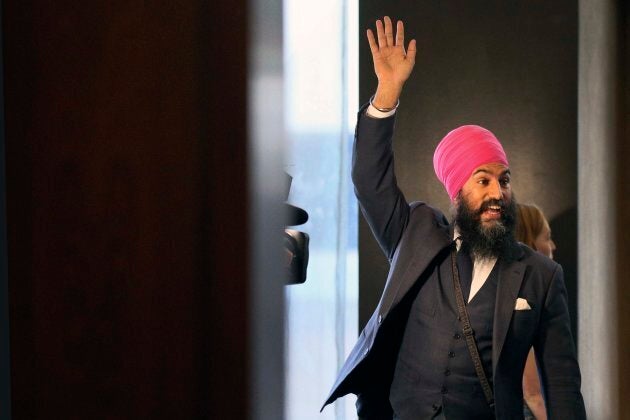 I genuinely hope that media outlets quickly grow out of this "awkward phase," if I were to be generous enough and not call it blatant racism. Yes, the election of Jagmeet as the first person to lead a national party as a person of colour is a momentous occasion in Canadian politics worthy of some reflection; but it would be unethical to propagate the novelty of the situation and continue to turn a blind eye to the real politics at play.
As a journalist, I plan on holding Jagmeet accountable to the same standards I would hold any other party leader, the progressiveness of the policies they adopt and their impact on the Canadian nation as a whole. I hope others follow suit.
Follow HuffPost Canada Blogs on Facebook
Popular in the Community