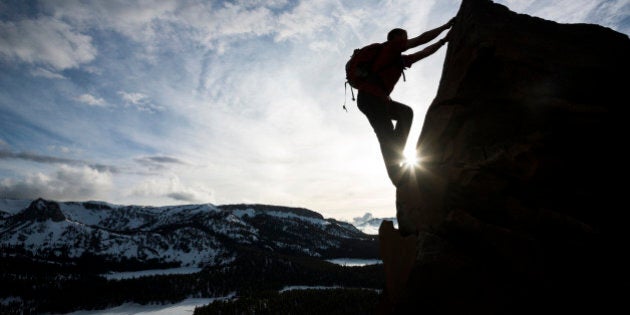 Have you been to a high school reunion recently? Leadership guru John Maxwell has and it was depressing.
First and foremost, as someone who is 69, Maxwell jokingly observed that his peers were old. After a few minutes of conversation, he learned more about their health and prescriptions than he cared to know.
"While growth only guarantees that tomorrow is getting better, it has nothing to do with age. It is a mindset." he says. He encouraged everyone to commit each day to personal development. Then you don't stay static. You are evolving and growing, and staying alive.
He offered several suggestions on how to stay young and not age prematurely, giving his observations on people who become old before their time.
1. Ask questions. Old people lose their curiosity.
2. Keep the bar of excellence high. The elderly tend to lower their expectations.
3. Stay people-centric. Seniors can become self-absorbed.
4. Become posture conscious. The folks at his reunion seemed to have shrunk.
5. Remain focussed on tomorrow. When you focus on yesterday, he says, you get stuck in the past, which with memory loss actually was not as great as remembered.
6. Speed up, not slow down. You don't know how much time you have left.
Growth, he acknowledged means change. He's found that he has had to learn, unlearn and relearn to stay ahead.
There is a great separation between those who succeed and those who don't. He compared it to becoming a mountain climber, and while it can be an uphill struggle, when you get there, it is worth it. Be intentional in what you want out of life. When you continually grow, it is not necessarily what you get, it's what you get by it.
While he felt it was important to set goals, he was more impressed if you were focused on growth. Why? With goals, he explained, you are headed for a set destination, whereas with growth, you are on a journey, always growing and evolving. Goal setting, he went on to add is finite and the focus is on work on the outside, while being growth-conscious is infinite and you are working on the inside.
There were two other speakers sharing the stage with Maxwell, and it was interesting to note that both of them -- Simon Sinek and Liz Wiseman made reference to being finite and infinite leaders, with the top prize going to those who are infinite.
Why? Because they are not so locked into a set outcome. They are more willing to go with the flow, and tap into the opportunities and talents that open up to them.
As an entrepreneur, that tends to be how we think anyway, but their comments were more directed to corporations, which makes sense.
Back to John Maxwell, on a personal level you have choices, he remarked -- add a year to your life or life into your year, it's up to you.
For him, growth is pure joy and at 69 he shows few signs of slowing down, more working smarter and focusing on what is important to him.
Follow HuffPost Canada Blogs on Facebook