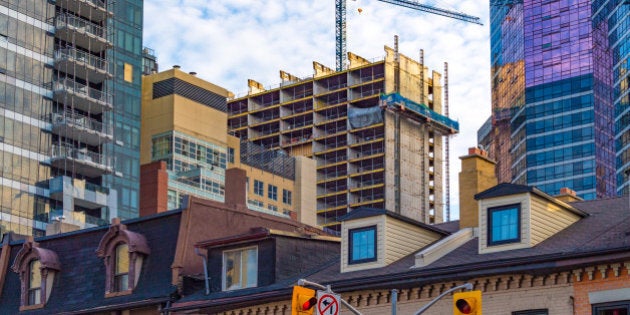 If you're lucky enough to own a small slice of the GTA's pricey property pie, you could find yourself among those vehemently opposed to any new development in their neighbourhood. After all, established Toronto hot spots like The Annex, Bloor West Village and Mount Pleasant are full, right? And you like your cozy little neighbourhood just the way it is.
But here's the problem with the NIMBY (not-in-my-backyard) mentality.
The average detached home in Toronto now costs about $1.3 million. Want to rent a small place in the city instead? Urbanation reports that average Toronto condo rents hit a new high of $3.10 per square foot, or $2,145. Add to this a population that's expected to increase by 100,000 every year. Opposition to infill development is only making the affordable housing problem worse. Furthermore, NIMBYism could be detrimental to the neighbourhoods you so love -- and the value of your own real estate.
Here are five reasons why NIMBYism is bad for business, your own property investments and the local economy as a whole.
1. People can't afford to buy homes.
If you've chatted with a Millennial lately (or you happen to be one), you've likely heard (or said), "I'm going to rent forever. I just can't afford to buy a place of my own." The GTA's population is rising, along with demand for homes. According to the Toronto Real Estate Board's September sales stats, the average detached home in the GTA (including the 905) is $1.01 million.
Meanwhile, supply is sinking, due in part to resistance to development projects. The "low supply, high demand" scenario has created some serious competition that young homebuyers simply can't contend with. So, where will the next generation of homebuyers go if infill development stops? Scroll on...
2. People who can't afford to buy real estate in the GTA will buy elsewhere.
We all have to live somewhere. I love the famous quote from Field of Dreams, "If you build it, they will come," as it applies to real estate in the GTA. This is true not only for homebuyers, but employers as well.
Take Hamilton as an example. This once-sleepy and inexpensive city just outside of Toronto has in the last few years become a hotbed of activity in terms of industry, economy and housing. Big business has moved in, the job market is jumping and home values have surged. This sounds like a golden opportunity, and new housing is popping up everywhere to support the city's current and future population growth, which brings us to our third point...
3. If you're not moving forward, you're falling behind.
New development creates new housing and job opportunities for new buyers, but let's not forget that it also keeps old neighbourhoods fresh, forward-thinking and ultimately, in high demand. An old neighbourhood with an aging population will not support growth.
4. Development doesn't stop at high-density homes.
Existing residents in communities under development will also reap the rewards of new businesses, services, schools, community centres and hospitals, which often accompany these new housing communities. What also comes with more homes -- and more homeowners -- is more property tax, which is collected and used to repair Toronto's crumbling infrastructure. Maybe we'll finally get Bayview and Dufferin off CAA's annual "Worst Roads" list. And all that construction on the Gardiner? You wouldn't want to foot that bill alone.
5. The GTA's greenspace is on the line.
How much do you love those sunny Sunday drives to the country? Ten years ago, the Government of Ontario introduced the Greenbelt and Growth Plan in an effort to protect that greenspace from urban sprawl. The plan mandated that 40 per cent of new homes be built within existing communities, and that these new infill developments use less land to accommodate more people as the GTA population continues to grow by about 100,000 people each year.
There's some food for thought, and perhaps five pretty good reasons to make you say yes to development in your backyard.
Follow HuffPost Canada Blogs on Facebook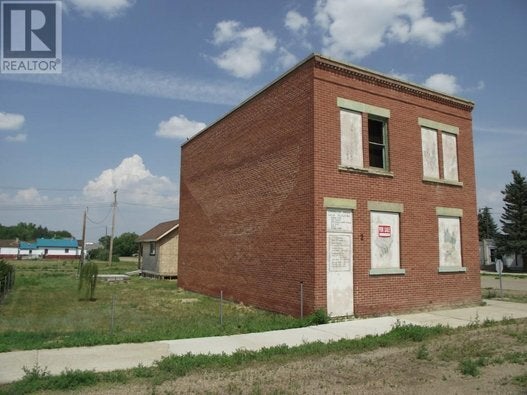 Canadian Homes You Can Buy With A Median Income (September 2016)