During the auditions, the models were asked a series of questions, including: "What's your spirit animal?" (which is an overall big no-no) and "What does it mean to have soul?" (which can be seen as stereotyping). Finally, they were asked to dance to Duke Browner's "Crying Over You."
Now, of course, Gucci's creative direction for the full campaign is still up for debate and discussion. And while using models of colour is definitely a good thing to keep the fashion industry progressive, it can only work when executives are being mindful of potential racist undertones.
"This look like some slave auction type shit surprised they didn't ask him to tap dance ," one user commented under the YouTube video uploaded by Vogue.
"Something about this doesn't sit right with me... :/ ," said another.
Watch Desiigner perform for Vogue below.
"Honestly I'm very scared that it's just a trend," she said. "I'm scared that it's convenient because of what's happening in the world right now. I'm scared people are picking up on it to seem 'socially conscious' but they're really just bullshitters. There's a part of me that prays it's real. I mean, I'm going to try my best to make it real because for me, the stuff I experience isn't a trend — it's my life."
In 2011, Gucci faced a racism lawsuit involving Rihanna after being called out by a tax lawyer who previously worked for the company. The suit claimed the former employee was told to "tax the hell out of" the singer and find a way to allow Gucci to "withhold 30 per cent of her fee" after finding out the Grammy winner was from Barbados.
Nonetheless, here's to hoping the luxury retailer has learned from its mistakes and the new campaign is done tastefully. It would be amazing to see more models of colour continued to be showcased in high fashion in a genuine and progressive light.
Check out more of the audition tapes below.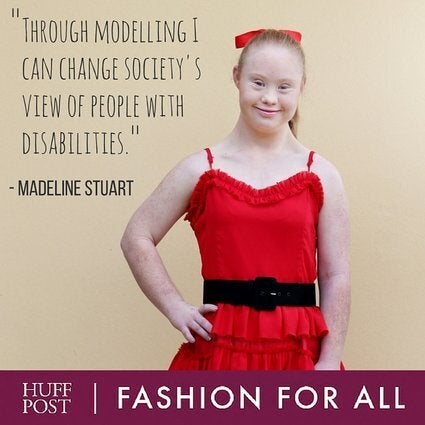 Quotes On Why Diversity In Fashion And Beauty Matters
Popular in the Community