Flexible hours, a term that has almost become code in the workplace for women searching to accommodate both their professional life and childcare, is granted more often to women than men, right? Think again.
Bosses were asked their response to requests from male and female employees for a shift in their work hours. They were also asked how they would respond if the request came from professional workers and hourly workers. Lastly, the bosses were also asked their response if the purpose for the request was for childcare or career development.
The survey revealed that professional men were more likely to be granted flextime if they made the request to advance their careers. On the other side of the spectrum, requests from women whether they were professional or paid by the hour were usually not granted. The reason for their flextime request did not matter. Working mothers, especially those who were paid by the hour in low-status jobs, were the least likely to be given an approval for their request.
The study also revealed another interesting facet of the entire situation: Apparently, these managerial biases are unknown to most employees. On the contrary, many women in high-status positions believe that they would most likely be granted the flextime if their request was made for career advancement purposes. Meanwhile, men underestimated their ability to get their requests granted. Obviously, the study showed otherwise.
The researchers explained the results show the mistrust managers have towards women. Since women appear synonymous with family care, even requests from ambitious women wanting time consideration for career advancement purposes are denied. Managers see women as concealing the real reasons for their request. They think that women should not be granted as many career development opportunities as their male colleagues since there is always that possibility that they would later reduce their work hours or even quit completely when family duties call.
Findings led the researchers to conclude that "managers respect high-status men more than high-status women." In addition, they also think that "people have a fundamental psychological motive to defend and perpetuate the status quo."
Nanette Fondas, writing for Slate, said this reinforces a "gender hierarchy where men have more status and power than women." She insisted that this kind of mistrust, biases and refusals to grant the leave requests to women perpetuates a "cycle of maternal profiling that stalls mothers' careers organization-wide. Managers may not think that one refusal to shift one woman's schedule impacts the whole enterprise, let alone workplace flexibility practices in the United States. But this study, at least, says otherwise."
Written by Nicel Jane Avellana, contributor at r/ally, the mobile collaboration platform that lets you socialize your goals.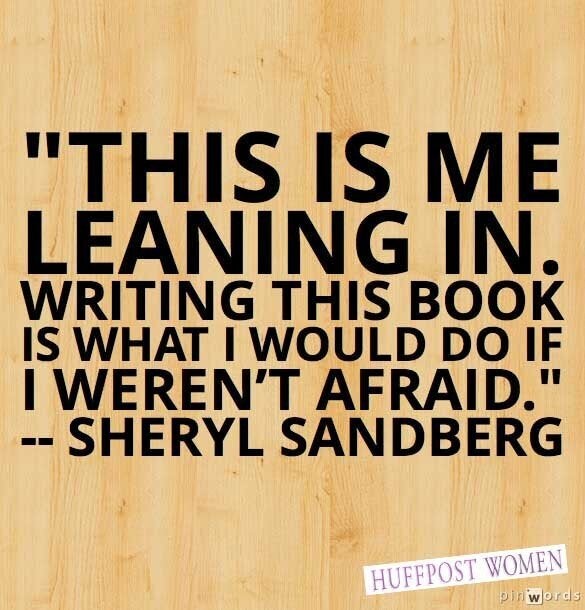 11 Quotes From Sheryl Sandberg's "Lean In"
Popular in the Community