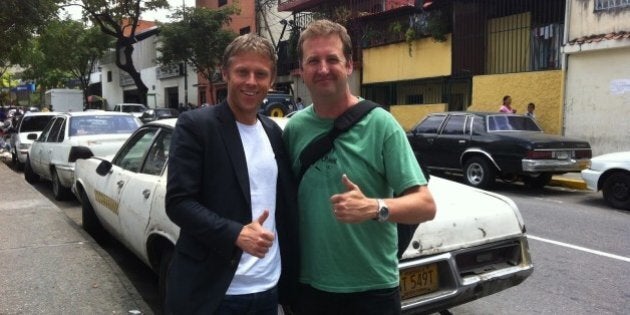 Gunnar Garfors and Adrian Butterworth may have begun their journey in Istanbul, but they ended it inside the Guinness World Record books.
On Tuesday, the two college buddies officially set the record for the most continents visited in one calendar day after visiting five continents in a span of 28 hours and 25 minutes.
Along the way, Butterworth and Garfors cleared customs in Morocco, France, and the Dominican Republic to set foot in Asia, Europe, Africa, North America, and South America by only flying commercial flights and with a budget equal to CDN $1,900 of their own pocket money. You can see when and how long the duo spent in each city here.
And while the trip itself was rather short lived, Garfors told the International Business Times that it took two years to plan out.
But it wasn't enough to travel to each continent. They had to make a film about it, which is where Butterworth came into play. The U.K.-based documentary filmmaker and Garfors, a former journalist from Norway, packed two pairs of tripods and cameras to document the entire journey.
Story continues after the video:
But their excursion wasn't without some speed bumps.
"We got to Casablanca at 4:00 a.m. and went to film outside the Hassan II Mosque, which has the world's tallest minaret, and a security guard called the police so we got into the car and ran away. Luckily no-one followed us," said Butterworth.
Upon completing their trip, the two became minor stars in their U.K. and Norwegian hometowns. But as Butterworth told the BBC, this wasn't anything new for Garfors, who he describes as an "extreme traveller."
Like this article? Follow us on Twitter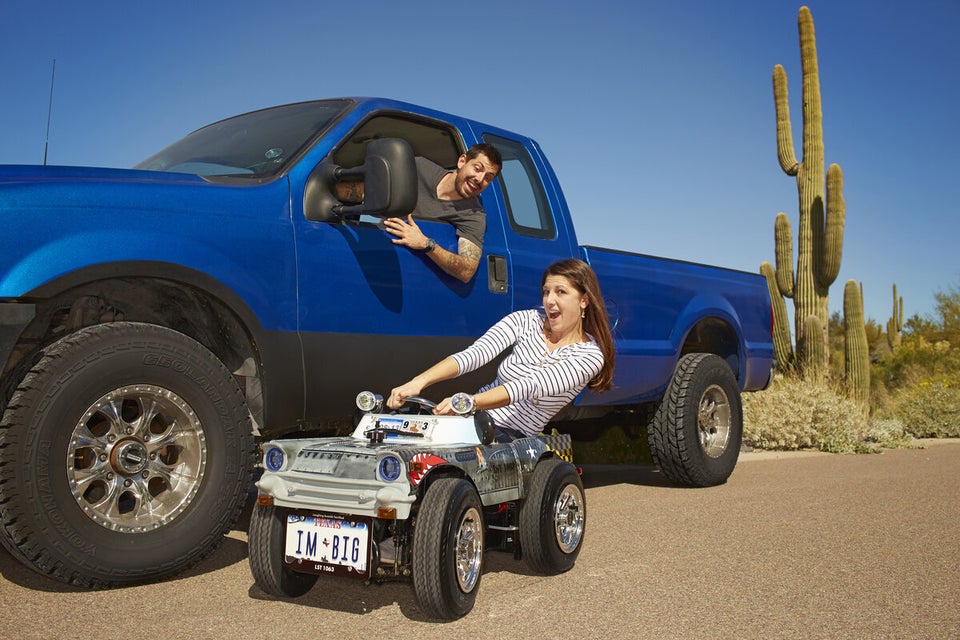 Weirdest Guinness World Records