Rihanna blew us all away when she arrived at the 2015 Met Gala, obviously, and while we'll surely be talking about it for years to come, we're taking a few moments to put the spotlight on the woman behind the masterpiece.
Her name is Guo Pei, and she's probably one of the most talented designers many of us had never heard of (until this week, that is). She's already made a name for herself in China, but we're betting a lot more people are about to become well acquainted with her.
Below, are just 10 of the many things you should know about her.
1. The Beijing-based designer has been designing for 26 years.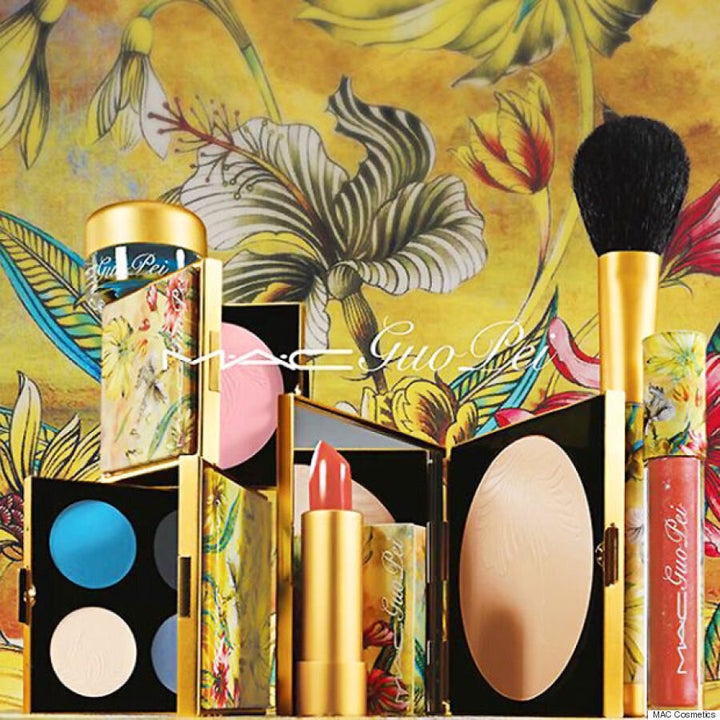 The 16-piece collection, which features lip gloss, eyeshadow and blush in shades of coral, pink and blue, is based off of eight couture dresses Pei designed as inspiration. In an interview with The Cut, Pei explained, "Blue is a colour of the soul. It's also the base colour of the universe and our world. I chose pink and coral for the lip colours because I think they are the colours of happiness. I want to affect the people around me with happiness."
The collection is set to hit stores in October of this year, and will also be available online.
3. She's been compared to American couturier Charles James, who also happened to be the subject of last year's Costume Institute exhibit.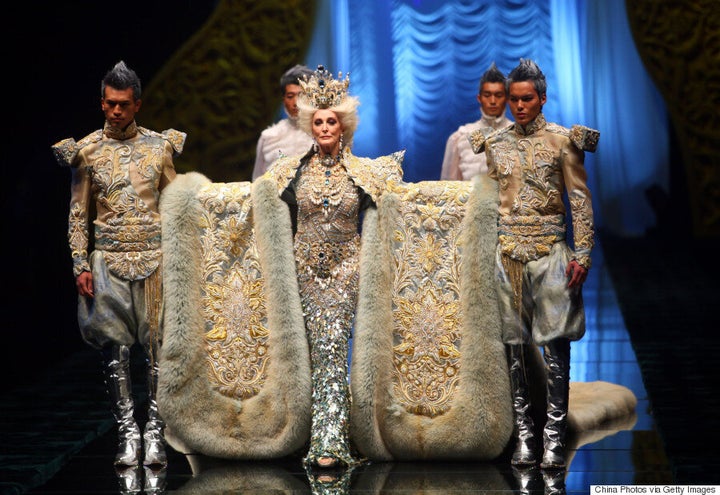 And the comparisons aren't thrown around lightly -- just a quick look at her amazing designs will provide all the proof you need to see just how talented Pei is.
5. She has two pieces in this year's Costume Institute exhibit, "China Through The Looking Glass."
One dress, Magnificent Gold (pictured above) took 50,000 hours to make, while another dress, Blue and Porcelain, took 10,000 hours. "The process of the production of the dress, it is a transfer of life itself. It is a work by the people of the past, they have devoted themselves and their time to the work," she told The Cut.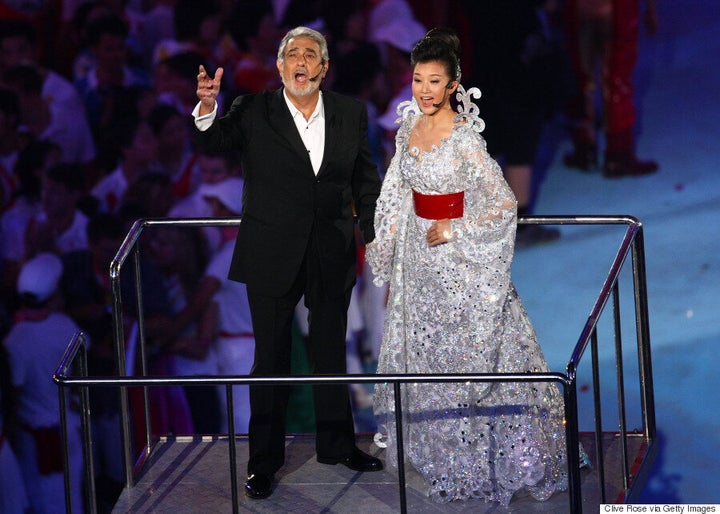 The gown, which was embellished with more than 200,000 Swarovski crystals (sewn on my hand), was worn by Chinese star Song Zuying (pictured above).
7. The designer hopes to launch a ready-to-wear collection.
Pei told The Straits Times that she'd love to launch a full-scale ready-to-wear collection, complete with bags and accessories, so more people can have access to her designs. "Too many people around me say they love my dresses but cannot afford them. That makes me sad because I am not a designer for the minority," she explained.
8. Celebrities like Li Bingbing (pictured below), Zhang Ziyi, and Fan Bingbing have worn her creations.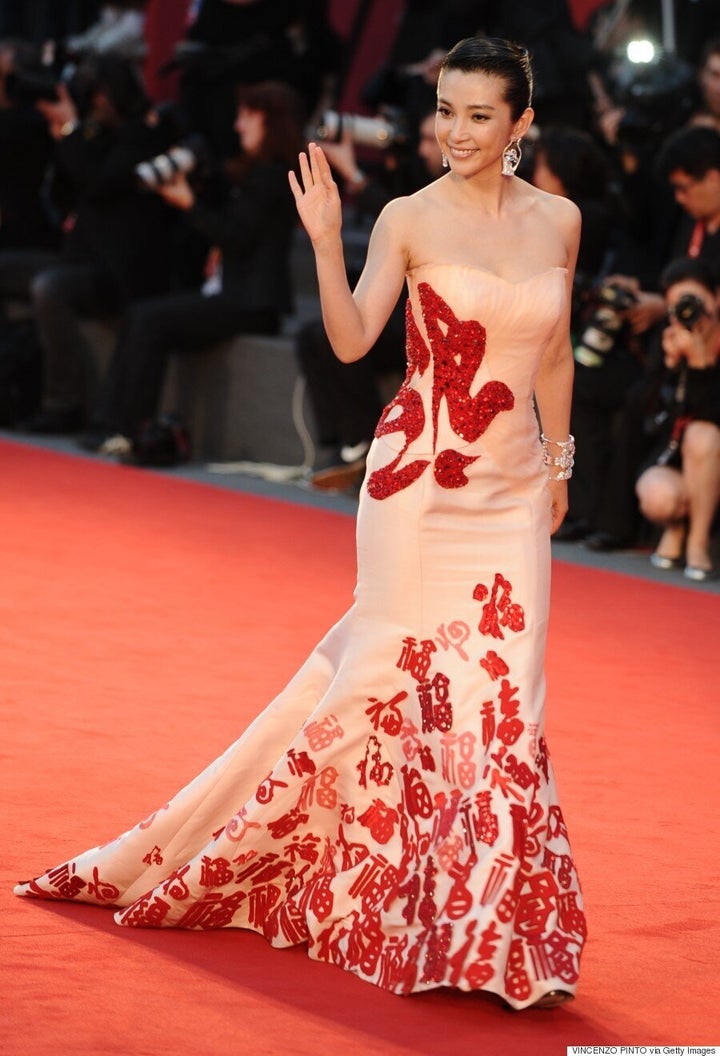 And every single one of them is a gorgeous dream. Pei's gowns definitely deserve their place on red carpets all over the world.
9. She also designs wedding gowns.
Pei opened up a shop in Shanghai that specializes in "demi-couture" Chinese wedding dresses. She told the Wall Street Journal, "Young people want to wear Chinese gowns, but they don't know what they ought to look like. So I thought of how I can best represent these traditions during the most important event in a woman's life."
10. She doesn't like the concept of luxury.
Pei flat-out told The Cut, "I don't like the concept of luxury." She continued, "In China, luxuries are seen as things you don't really need and it conveys a negative feeling. In my opinion, luxury is products that are beautiful, elegant and represent the culture."
To see more of Guo Pei's gorgeous designs, just take a look through the gallery below: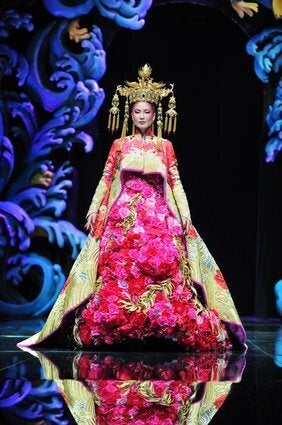 Guo Pei's Beautiful Designs