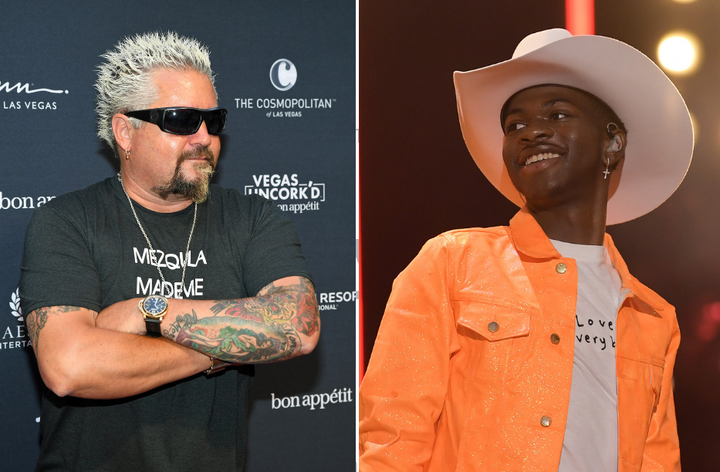 Is there a chance the Calgary Stampede could host the greatest collaboration in a generation next month?
The annual event is where thousands of people wear cowboy gear and indulge in some of the most vile and creative food creations imaginable. It's where the Snickle Dog — a corndog with a pickle and deep-fried Snickers bar — meets literal horses in the back.
Fieri got the ball rolling earlier this month, when he tweeted at Lil Nas X.
And Lil Nas X was immediately on board, calling Fieri a 'legend.'
To which Fieri teased another single on Lil Nas X's upcoming album.
All of the pieces are falling together! It all makes perfect sense!
Imagine it: Little Nas X teases a special guest to perform Billy Ray Cyrus's hook on "Old Town Road (Remix)." A figure emerges from behind a curtain. We see frosted tips, wrap-around sunglasses. The crowd goes wild. Fieri raps about ranch dressing and donkey sauce. Lil Nas X puts on a flame-adorned Hawaiian shirt. It's perfect. People faint out of sheer joy.
If it sounds like I'm describing an actual dream I had, it's because I am.
Fieri and Lil Nas X are an unlikely dream team. But like ranch dressing and pepperoni pizza — two things that probably didn't make sense together at first — once they are united, the world will never be the same.
I'm ready for the Calgary Stampede to become Old Flavour Town Road — you can't tell me nothin'.
WATCH: Lil Nas X gives elementary school a surprise performance