They never would have become a couple had it not been for their respective divorces, but it took Blake Shelton's split confession that drew him and girlfriend Gwen Stefani together.
The "Make Me Like You" singer went on "The Howard Stern Show" this week and said that when Shelton revealed he had recently split from wife Miranda Lambert to "The Voice" cast last year, she "went white."
"I was in shock, because I felt like he was exposing me," Stefani told Stern of the time when Shelton told the TV show's team backstage. "I just couldn't even wrap my head around it. I didn't want anyone to know what was going on with me... I had this huge weight on me and nobody but my parents and obviously everybody involved knew."
Eventually, the fashion designer opened up to her now-boyfriend about the breakdown of her marriage to rocker Gavin Rossdale.
"It was during that time, [Blake] came up to my chair... I never saw him look so upset. So then I was like, 'I gotta talk to you.'"
In a candid interview with Harper's Bazaar, Stefani confided on her emotional state following the end of her marriage. "February 9. I obviously know the date," she said of the day of her divorce. "It was the beginning of hell. Like six, seven, eight months of torture, trying to figure out this big secret."
Shelton eventually confided in the "Misery" singer, and she opened up to him about her split from her ex-husband, leading to a close friendship and, eventually, a romance.
"Which was just unbelievable that God would put us in a position to have each other at that moment, in the same exact moment," she said to Stern, noting that she "wasn't trying to start a relationship" — it happened organically.
And Shelton apparently agrees with his girlfriend. The 40-year-old country star told Rolling Stone that their relationship was born out of friendship. "It took awhile, because it's chaos. But just over time, seeing each other a lot at work, it just kind of developed into that," he said.
The couple recently spent time together at Country Jam 2016 for Blake's birthday, where Gwen "crashed" his set to perform her hit song, "Hella Good."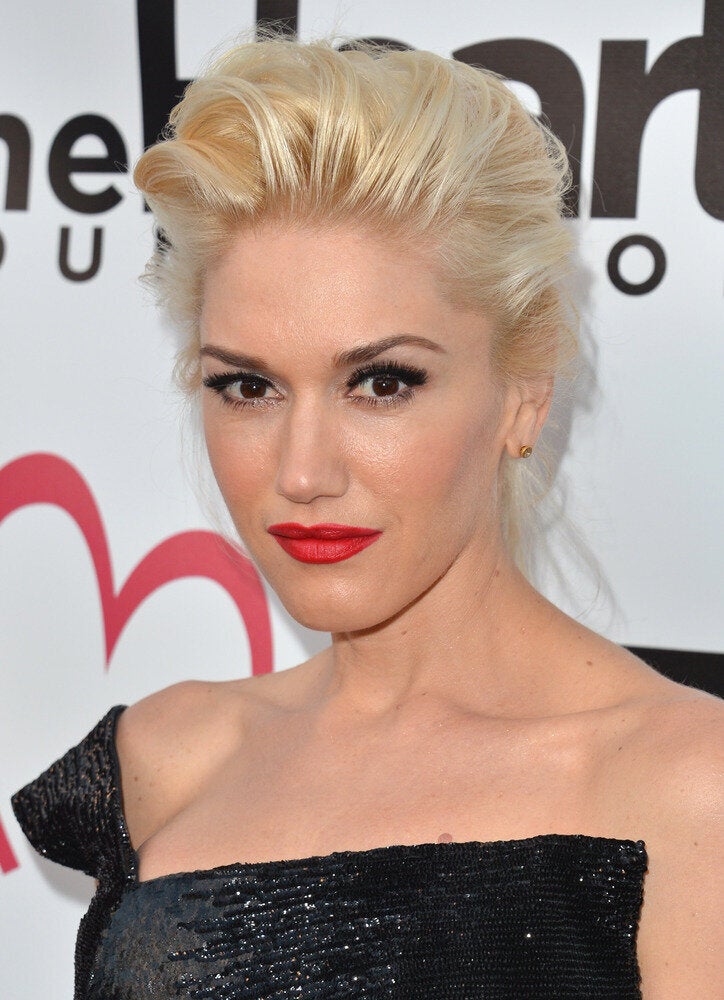 Gwen Stefani