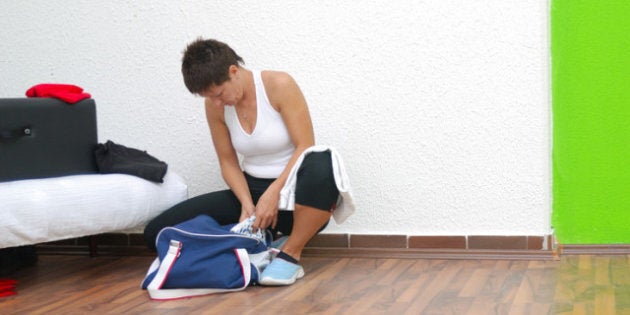 A new year is in full swing and if you're setting health and fitness goals, some experts say that taking care of our bodies also means being aware of the little things that make us sick.
"It's the time of year when people are extra susceptible to catching the flu or a cold so it really is important to not only keep the components of your exercise bag clean, but also to ward off illness before it can happen," says Sammy Kennedy, CEO and fitness trainer of Booty Camp Fitness, in a press release.
Our gym bags can be a breeding ground for bacteria to multiply, as well as settle, Kennedy adds, and not routinely cleaning out your bag or clothes can even make you ill.
Even though catching a serious sickness at a public gym can be rare, Kennedy says it's still important to be cautious and keep your belongings clean. Here are her five tips for keeping your gym bag germ-free: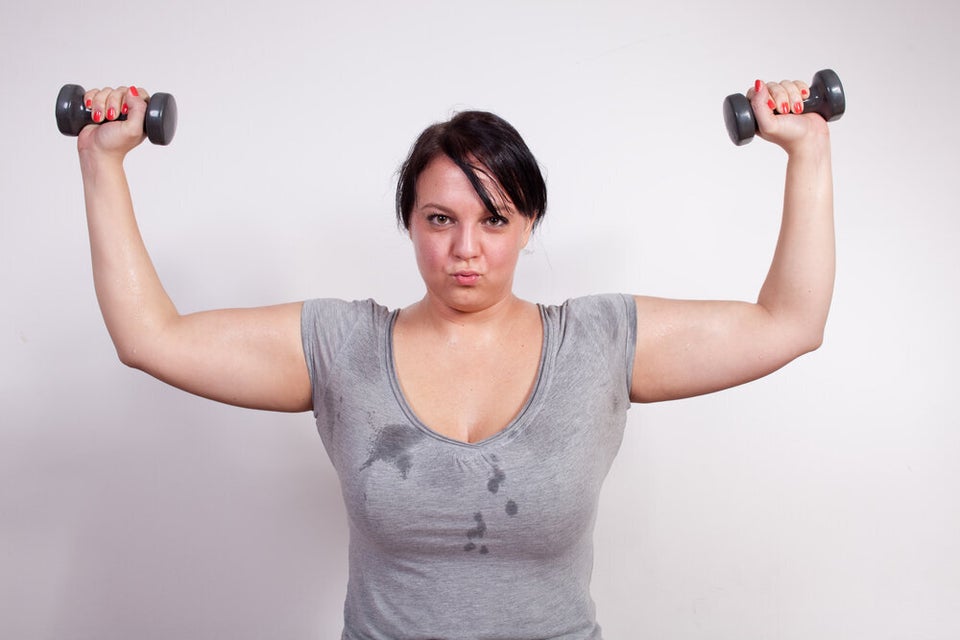 Keep Your Gym Bag Clean
DON'T: Carry Dirty Clothes Around:
If you're getting any kind of real workout, chances are you'll probably sweat. To avoid germs and bacteria from spreading in your gym bag, keep your dirty clothes separate from your clean ones. "Germs and bacteria cling onto your sweaty, worn workout clothing so don't give them an opportunity to multiply and create a home in your actual fitness bag," says Sammy Kennedy, CEO and fitness trainer of Booty Camp Fitness.
Kennedy recommends storing your damp and worn clothes in a reusable plastic bag until you get a chance to wash them.
DON'T: Ignore A Smelly Bag:
If you've ever had to hold your breath opening your gym bag, it's time to get rid of that stench. Smelly bags are not only unpleasant for others around you, but inhaling these odours can make you feel sick.
"Avoid that whiff of not-so-fresh air by filling a sock with baking soda and leaving it in your exercise bag, Kennedy says. Kennedy also recommends making mini versions for your running shoes to naturally absorb odours.
DON'T: Use One Yoga Mat For Everything:
If you exercise indoors and outdoors, make sure you keep two separate mats. Working outdoors will not only collect dirt, but you don't want to be stuck cleaning it off your floor either. "After a sweat session, wipe [your mat] down thoroughly with a spray disinfectant."
If you want to avoid in-gym disinfectants, you can even make you own in your kitchen by mixing three drops of grapefruit seed extract (anti-bacterial), three drops of tri-tree oil (anti-viral, anti-bacterial and anti-fungal) and four drops of lavender essential oil for a sweet scent, Kennedy says.
No, we're not saying you need to scrub your bag every day, but make you don't let stains and dirt collect on surfaces — especially if you're leaving your bag on the floor or in a locker.
"Wipe the interior and exterior with your homemade disinfectant — be sure to check the tag though as some bags are machine washable," Kennedy says.
DON'T: Carry Keep Wrappers:
Your gym bag is great place for healthy snacks, but make sure you don't leave wrappers or old fruit in your bag. "Be sure to clean food out of the bag after each workout," Kennedy says. And always shake your bag to get rid of those missed crumbs.
DO: Carry Snacks — And Clean Your Bottle:
If you are carrying fruits, try putting them in a reusable tote bag or plastic bag. And sometimes, our water bottles can even make us sick. "Be sure to thoroughly clean and disinfect your water bottle after each workout as it's been held by sweaty hands," Kennedy adds.