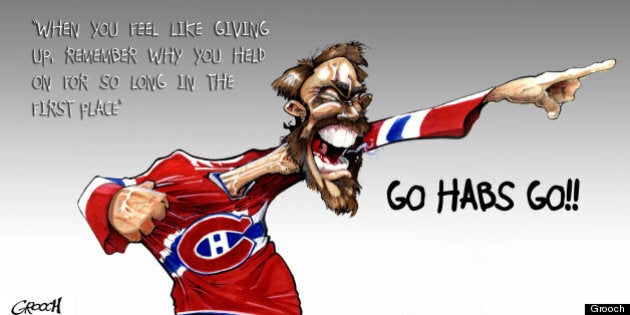 It's seems like only yesterday I was blogging my very first illustration with the Huffington Post about the streaking Habs.
Hard to believe that the long road between the NHL strike and a short season has brought my favorite team, the Montreal Canadiens, to the top of the northeast division only to end with the Ottawa Senators.
I will not simply lay down and let myself fall prey to the thought. So... in an effort to illicit the power of positive thinking, I've drawn this up.
"Though no one can go back and make a brand new start, anyone can start from now and make a brand new ending." - Carl Bard
I'm thinking Habs fans would want to cling to that idea tonight!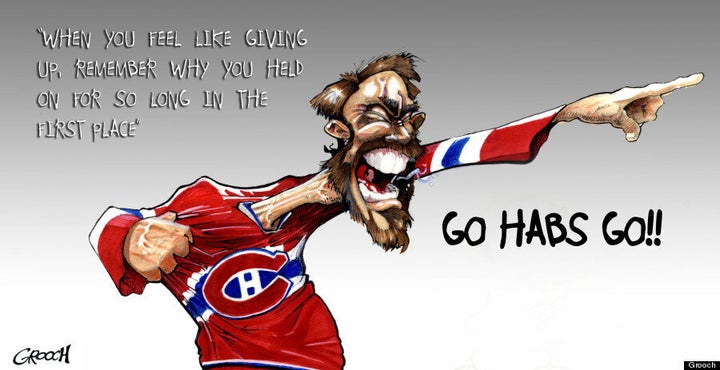 For more Grooch, click through the gallery below.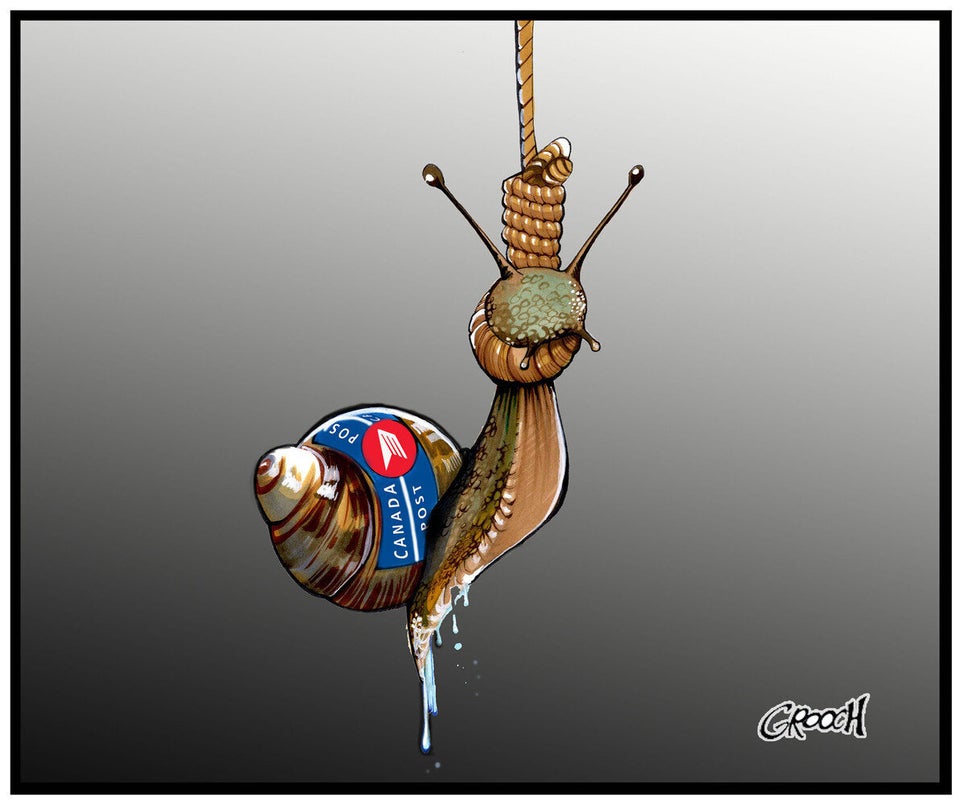 More Grooch...
Popular in the Community