Call it the ultimate pursuit of happiness.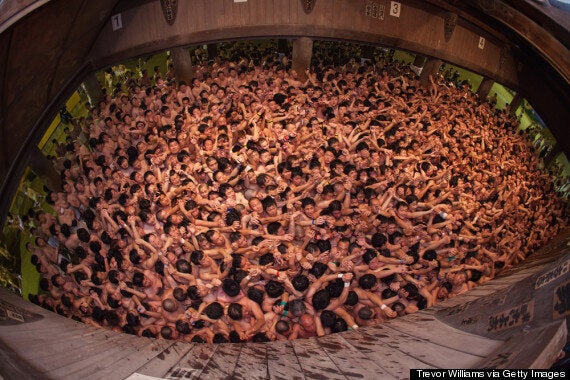 While some Canadians and Americans were enjoying a long weekend, 9,000 men in Japan were battling against each other in the hope of claiming two wooden sticks. Now, that might seem like an oversimplification of Hadaka Matsuri, Japan's "Naked Festival", but you could say those were just the bare facts.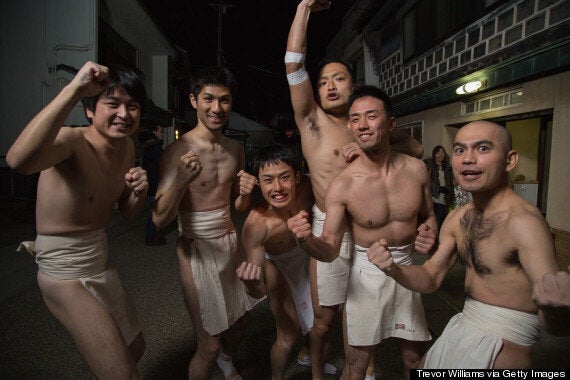 Also bare were the chest, arms, legs and backs of the 9,000 participants, covered in nothing but a loin cloth as their bodies were doused in cold water at the Saidaiji Temple in Okayama, Japan. While some aspects of Hadaka Matsuri seem like they might belong on a game show, the event draws on 500 years of tradition.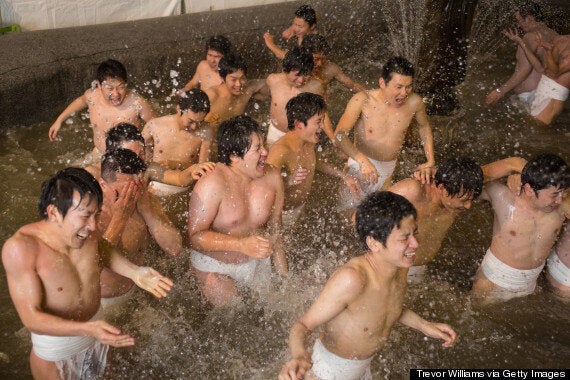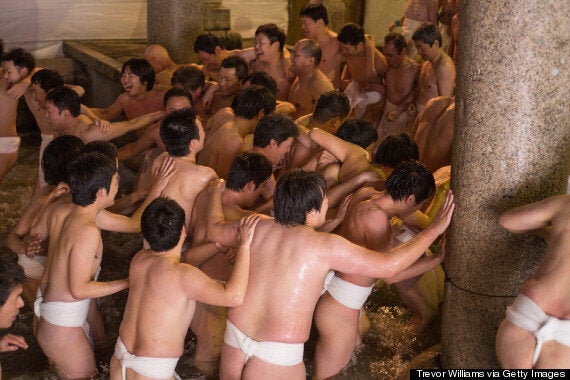 On the third Saturday of February, men compete against each other for shingi, two pairs of lucky wooden sticks smaller than a grade-school ruler, tossed into the crowd by a priest. It's said the man who's able to reclaim both shingi and lock them up in a wooden box will have an entire year of good luck, the U.K.'s Metro News reports.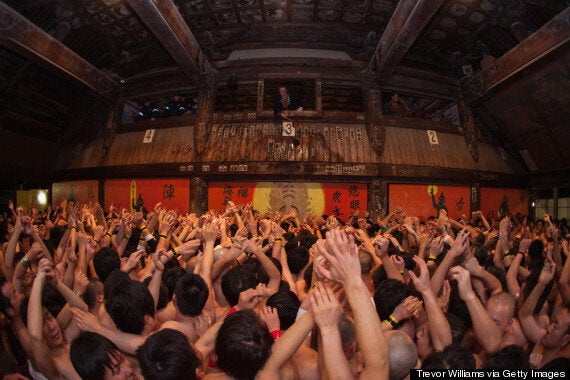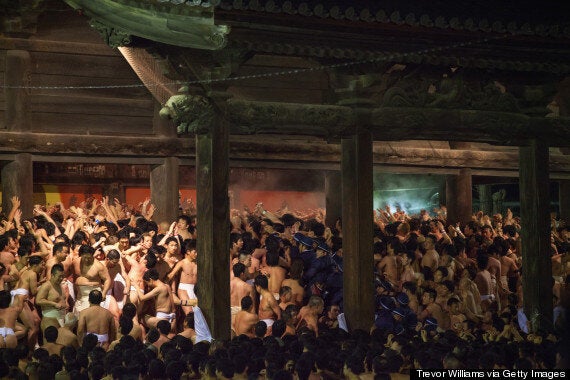 There's even a version of the event for kids, where children compete for good luck charms, only instead of wooden sticks, they're replaced with rice cakes or octagonal-shaped tubes, Lonely Planet points out.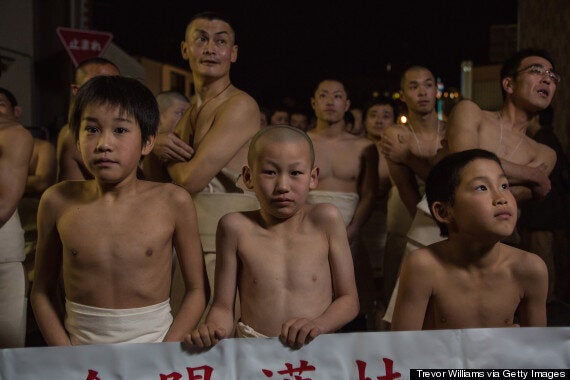 The festival is one of Japan's most vibrant but not the only one to ask patrons to show a little skin. In January, men gather across the country to take part in the Shinto festival of Kanchu Misogi. Participants crouch in freezing water while hugging a block of ice while dressed in just a loin cloth.