Justin Trudeau's trip to India with his family has certainly had its ups and downs.
But one thing about the visit that's hard to dispute is how completely his youngest son Hadrien, 3, has stolen the show.
After all, no matter who your parents are, when you're a preschooler, you have no choice but to be true to yourself.
Like when he grabbed a bouquet and ran for it
Hadrien sure likes his flowers. Upon landing in India, he made his way down the red carpet with a bouquet handed to his father by a welcoming official, leaving the rest of the Trudeaus to do all the hand-shaking without him.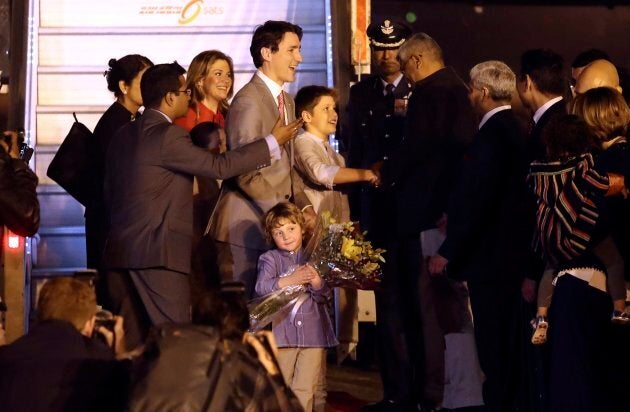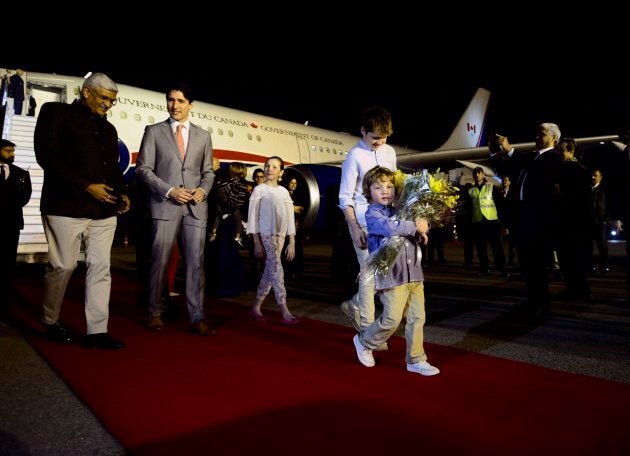 He even snatched himself a hefty bouquet again the next day.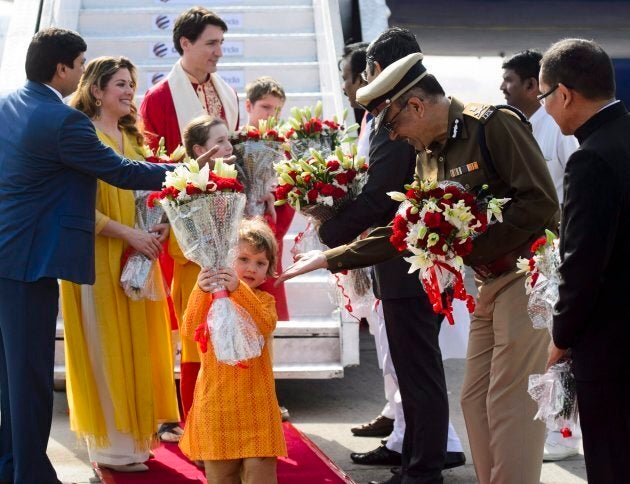 But that wasn't the end of flower power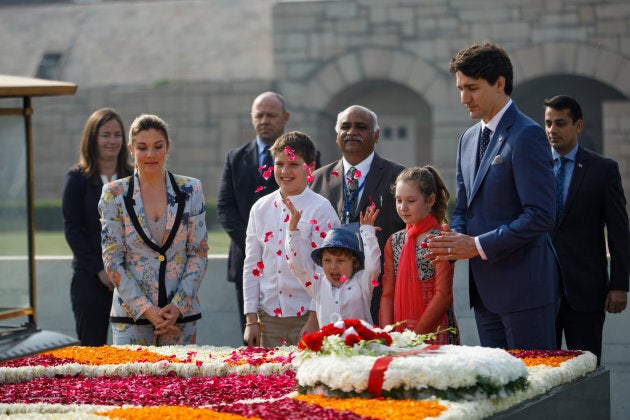 OK this just looks fun. We'd be tempted to do it too.
He wouldn't let a cricket bat practically the size of his body hold him down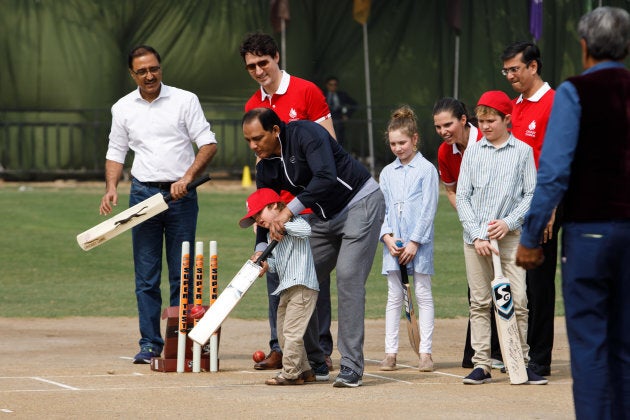 He's tiny but he's fierce.
He's comfortable making himself right at home
Don't we all just wish we could flop down onto the ground when we're tired? This was probably the three-year-old's most relatable moment.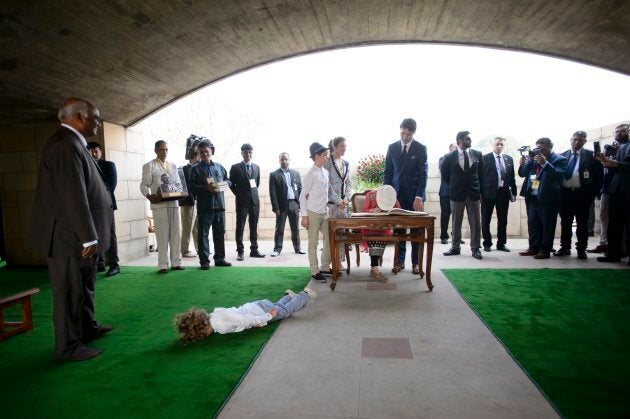 He did it again while visiting Sabarmati Ashram (as seen in the second photo of this Instagram slideshow).
And one more time when meeting India's prime minister.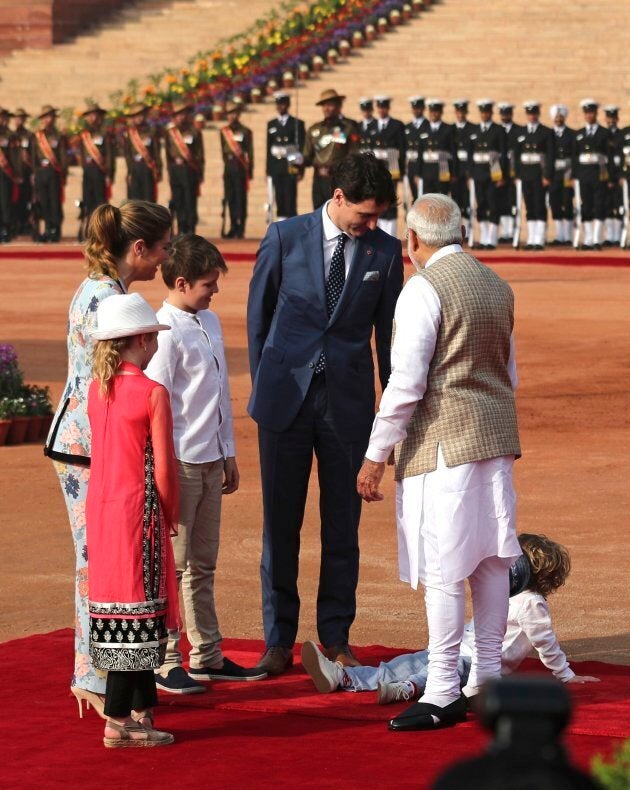 He had no qualms about running around with a hat covering his face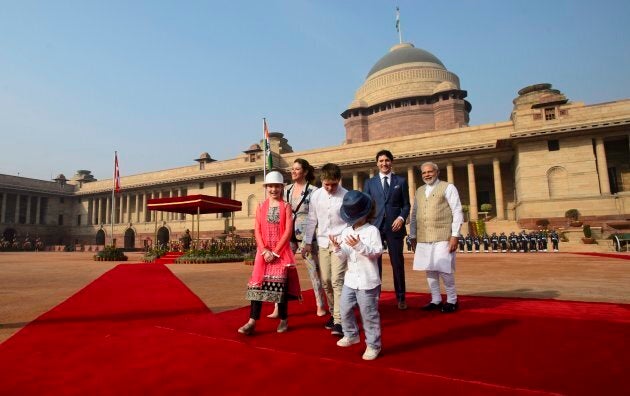 Sometimes the world is just better in the dark?
When he saw his chance to bolt, he took it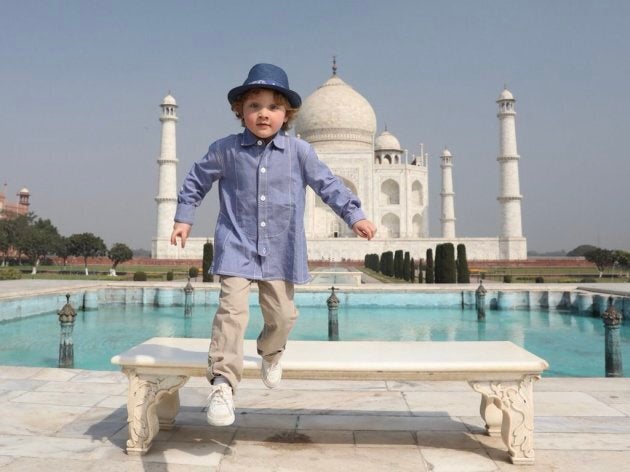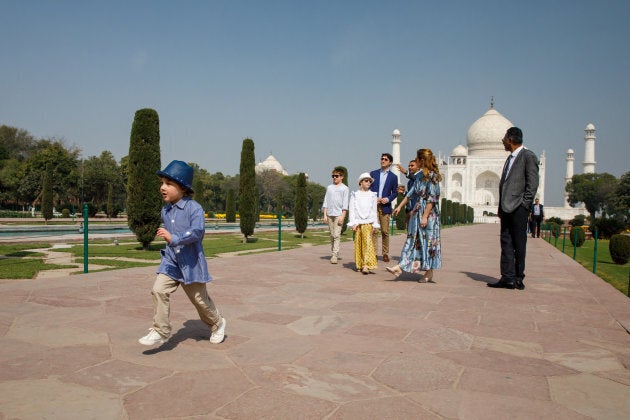 Ah yes, a valiant attempt at a breakaway at the Taj Mahal.
Sadly, he was apprehended and was ushered back over to his family. Nice try on the capture, though, Xavier.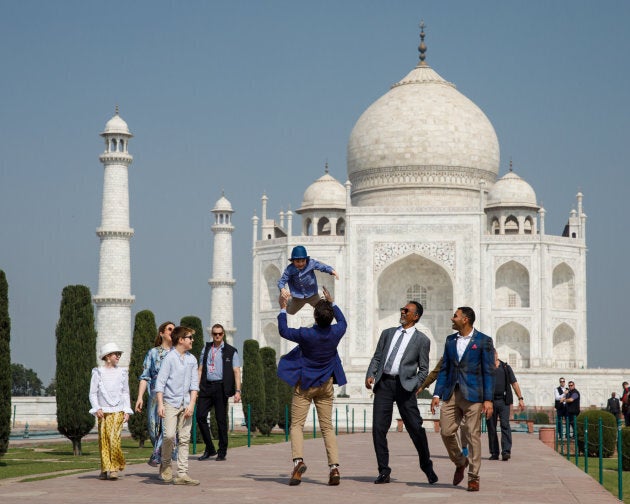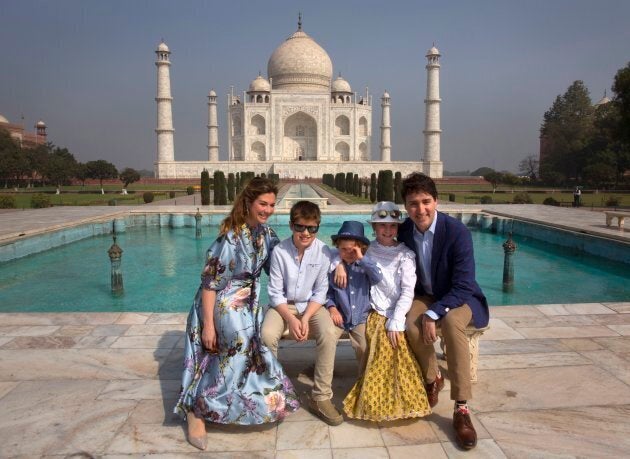 When he just seemed tired of socializing
Enough with the very impressive people already, Dad.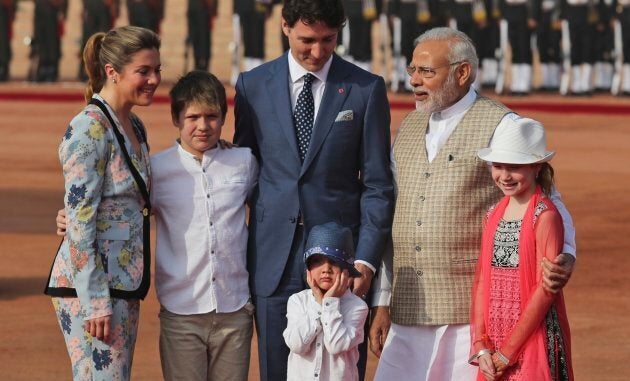 Even if it did gift us this adorable pic of him shaking hands with someone much taller than him.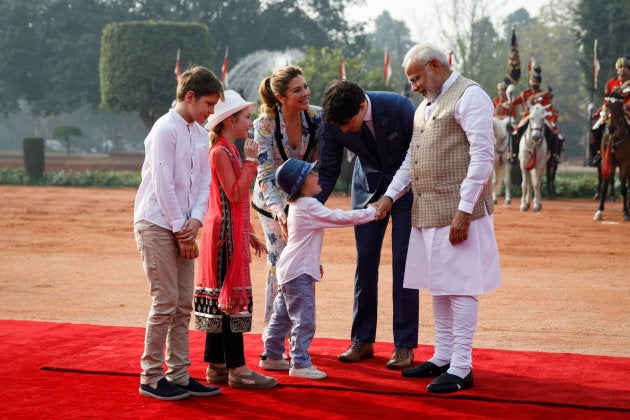 Hadrien, your shenanigans are the best.
Popular in the Community