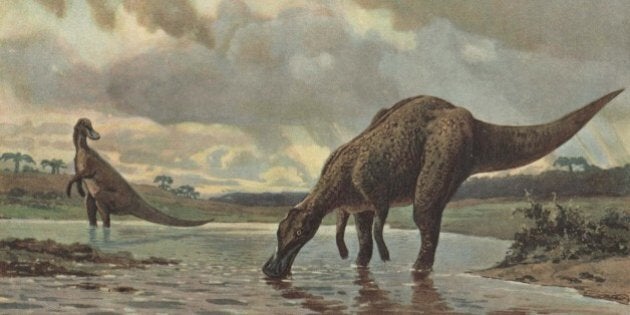 The world's northernmost dinosaur find is a Canadian, according to a new paper, and it's telling scientists a great deal about how the creatures lived during the Cretaceous period.
A recent scientific paper published in the journal Arctic says that the dinosaurs lived there year-round despite a lack of daylight and food sources.
The geography separating the island from other land bodies meant that the dinosaurs couldn't have migrated south in the winter.
Temperatures on the island were, on average, about 15 degrees warmer than they are today, but the Arctic saw 24 hours of darkness in the winter so there would have been very few plants for dinosaurs to eat.
The hadrosaur likely survived by eating twigs, branches and decaying wood with nutritious fungi that were found in the stomachs and the excrement of their species, Matthew Vavrek, curator and head paleontologist at the Philip J. Currie Dinosaur Museum in Grande Prairie, Alta, told the network.
The fossil discovered in Nunavut doesn't mark the only time that this particular dinosaur has been found buried in Canadian soil. Two such fossils were found in Alberta last year.
In October 2013, a fossil of the creature's tail, was found by a pipeline crew in the province's northwest area.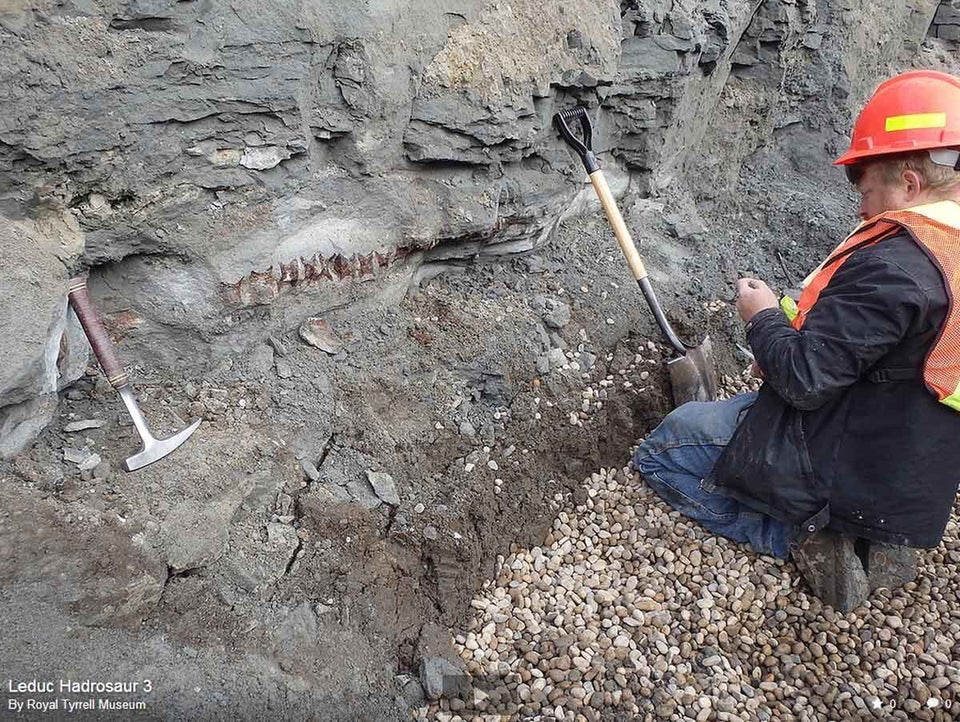 Leduc Dinosaur Find
Popular in the Community