There's little a mother won't do to put a smile on her child's face. And Jaunita Rodenhiser is no exception.
For two years, her daughter Hailey has been in and out of hospital being treated for acute lymphoblastic leukemia. The exhausting fight had gotten the nine-year-old in "a bit of a depressed state," Jaunita told The Huffington Post Canada.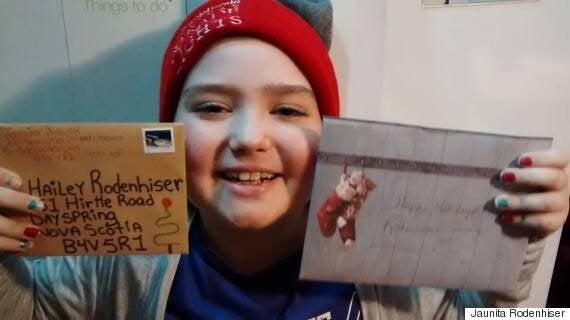 In an effort to raise her spirits, the mother posted on Facebook in late November asking family and friends to send over some Christmas cards. The cards, she says, were an inexpensive and easy way to show Hailey just how many people were rooting for her to get better.
"She sometimes feels so put out because she can't be like the other kids. I wanted to change that and let her feel like a regular kid."
Surely enough, cards began arriving at the family's Dayspring, N.S. home days later.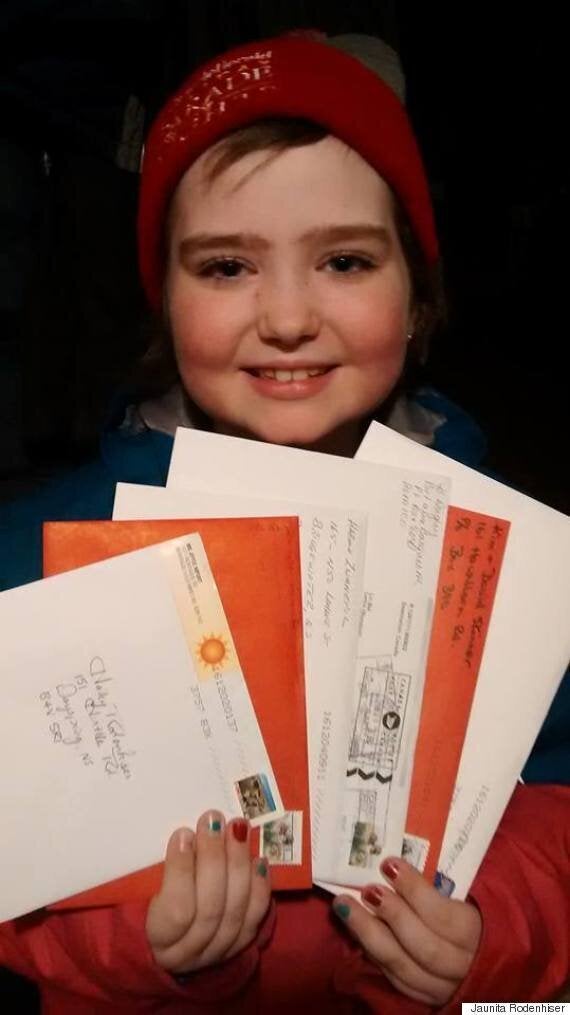 In just two weeks, she's received 30 cards.
A bright smile is plastered on Hailey's face each time she checks the mail.
"They make me smile so much," the 9-year-old said. "It is so much fun reading them and seeing how much love there is for me."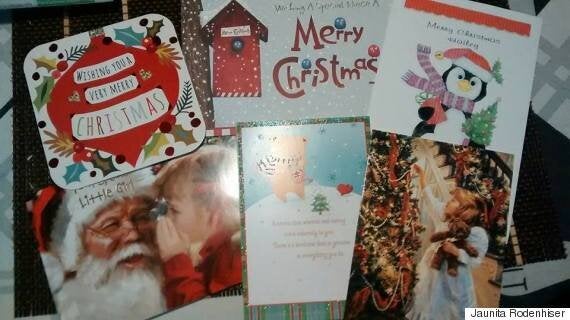 Hailey particularly enjoys handmade cards, but regardless, she reads them all and takes lots of pictures. Once Christmas is cover, she plans on hanging them up in her playhouse.
She hopes to get enough to "cover her like the leaves of fall." That — according to Hailey — is 1,000 cards.
So, let's get writing everyone.
You can send Hailey a card at this address:

Hailey Rodenhiser

151 Hirtle Rd.

Dayspring, N.S.

B4V 5R1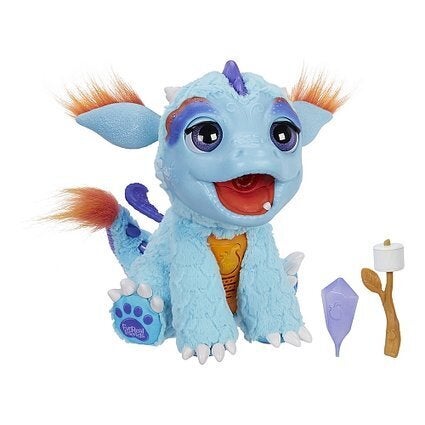 15 Gifts That Will Wow Your Kids This Christmas