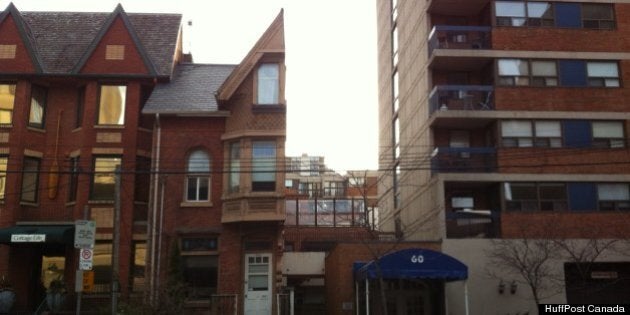 A lot of people probably do double-takes when they walk past 54-1/2 St. Patrick Street in Toronto. It's as if aliens beamed up half the historical 1890s duplex, leaving a mind-boggling empty space where half the building once stood.
So the building remains, "marooned opposite a concrete surface parking garage and snuggled tight against a major housing development," as BlogTO describes it.
Would you move into Toronto's "Half House"? Let us know in the comments below.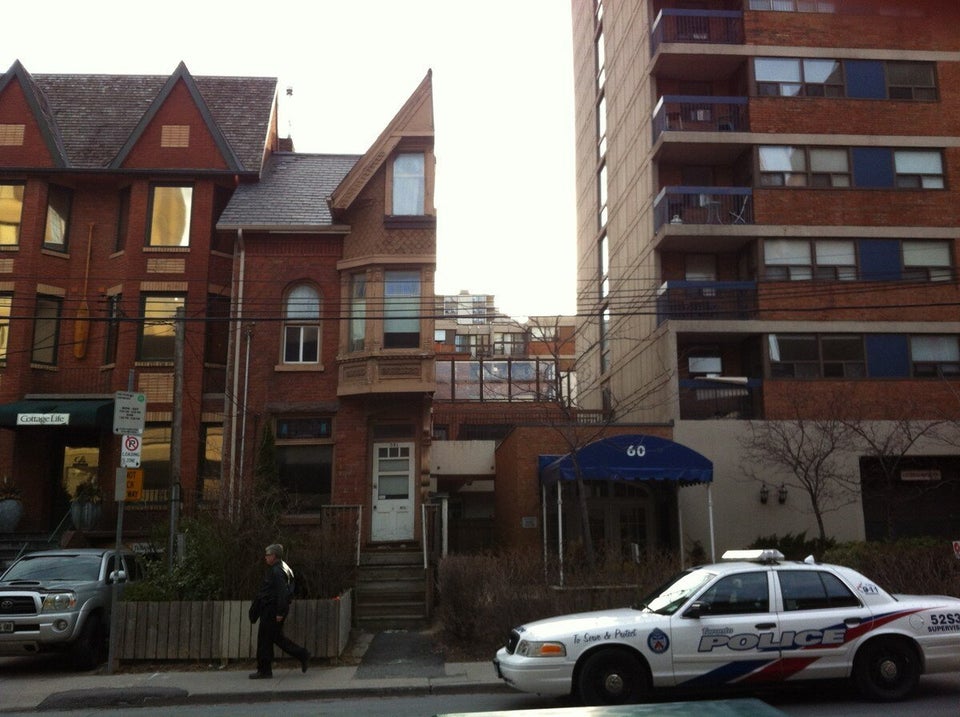 Half House, Toronto
Popular in the Community