A half-Indian beauty queen with an elephant trainer's licence was crowned Miss Japan on Monday, striking a fresh blow for racial equality.
Priyanka Yoshikawa's tearful victory comes a year after Ariana Miyamoto faced an ugly backlash for becoming the first black woman to represent Japan.
Social media lit up after Miyamoto's trail-blazing triumph as critics complained that Miss Universe Japan should instead have been won by a "pure" Japanese rather than a "haafu" — the Japanese for "half", a word used to describe mixed race.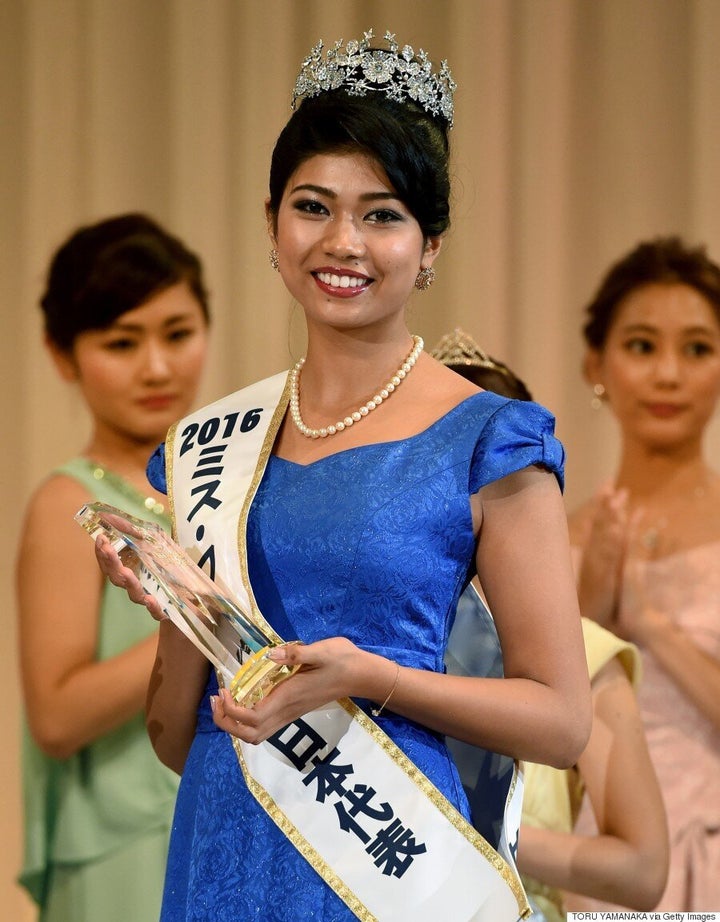 Priyanka Yoshikawa smiles as she holds the trophy after winning the Miss Japan title during the Miss World Japan 2016 Beauty Pageant in Tokyo on Sept. 5, 2016.
"Before Ariana, haafu girls couldn't represent Japan," Yoshikawa told AFP in an interview after her exotic Bollywood looks helped sweep her to the title.
"That's what I thought too. I didn't doubt it or challenge it until this day. Ariana encouraged me a lot by showing me and showing all mixed girls the way."
Yoshikawa, born in Tokyo to an Indian father and a Japanese mother, vowed to continue the fight against racial prejudice in homogenous Japan, where multiracial children make up just two percent of those born annually.
Priyanka Yoshikawa reacts with joy moments after winning the Miss Japan title during the Miss World Japan 2016 Beauty Pageant in Tokyo on Sept. 5, 2016.
"I think it means we have to let it in," said the 22-year-old when asked what it signified for her and Miyamoto to break down cultural barriers.
"We are Japanese. Yes, I'm half Indian and people are asking me about my 'purity' — yes, my dad is Indian and I'm proud of it, I'm proud that I have Indian in me. But that does not mean I'm not Japanese."
Yoshikawa, like Miyamoto, was bullied because of her skin colour after returning to Japan aged 10 following three years in Sacramento and a further year in India.
"I know a lot of people who are haafu and suffer," said Yoshikawa, an avid kick-boxer whose politician great-grandfather once welcomed independence campaigner Mahatma Gandhi for a two-week stay at their home in Kolkata.
"We have problems, we've been struggling and it hurts. When I came back to Japan, everyone thought I was a germ," she added.
"Like if they touched me they would be touching something bad. But I'm thankful because that made me really strong."
Yoshikawa, who speaks fluent Japanese and English and towered over her rivals at 1.76 metres (5 ft, 8 ins), will contest for the Miss World crown in Washington this December.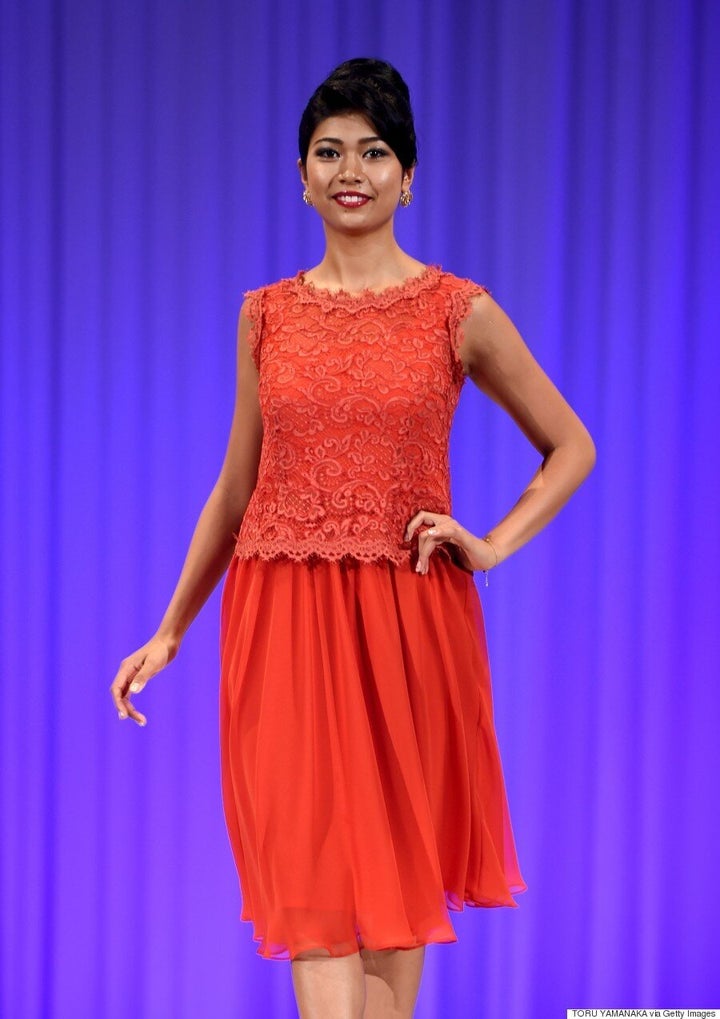 "When I'm abroad, people never ask me what mix I am," said Yoshikawa, who earned her elephant trainer's licence to add spice to her resume.
"As Miss Japan, hopefully I can help change perceptions so that it can be the same here too. The number of people with mixed race is only going to increase, so people have to accept it."
Reaction to Yoshikawa's victory failed initially to trigger any real outrage, although predictably some were unhappy.
"What's the point of holding a pageant like this now? Zero national characteristics," grumbled one Twitter user, while another fumed: "It's like we're saying a pure Japanese face can't be a winner."
As the Japanese government continues to push its "Cool Japan" brand overseas to entice foreign tourists for the 2020 Tokyo Olympics, Yoshikawa promised to win over any doubters.
"There was a time as a kid when I was confused about my identity," she admitted. "But I've lived in Japan so long now I feel Japanese."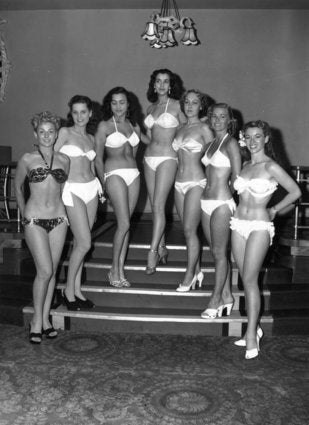 Miss World over the years