The future of fashion is gloriously diverse.
Minnesota-based model Halima Aden is making history as the first ever hijab-wearing model on the cover of an edition of Vogue. She is gracing the front of the June issue of Vogue Arabia.
"All eyes on Halima Aden: The runway star shattering stereotypes," the cover reads.
Soon after the competition, she signed to IMG Models, which also represents big names like Ashley Graham, Gigi Hadid, Kate Moss, and Gisele Bündchen.
She's gone on to judge the Miss USA pageant, walk the runway at New York Fashion Week for Yeezy Season 5, and star in her first international campaign for a Ramadan-exclusive line for The Modist, a modest luxury-fashion e-retailer based in Dubai and London.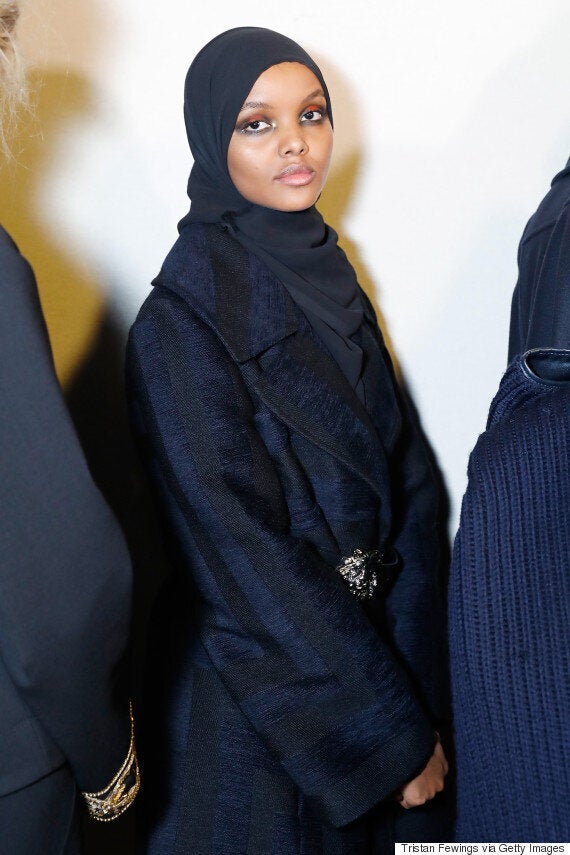 Aden's come a long way from the little girl who didn't see herself represented positively in fashion or the public eye and wanted to change that perception of Muslim women, she said in an interview for Cosmopolitan.
"Every little girl deserves to see a role model that is dressed like her, resembles her, or even has the same characteristics as her," she said in a video for Vogue.
"Not seeing women that look like you in media in general and especially in beauty competitions sends the message that you're not beautiful or you have to change the way you look to be considered beautiful," Aden told HuffPost in 2016. "And that's not true."
Aden was born in a Kenyan refugee camp, and came to the United States when she was only six, according to Star Tribune. She's worked in a bunch of odd jobs, including as a room cleaner, and still drinks the Pediasure she grew up consuming because she was underweight.
Many accused Hadid and Vogue Arabia of cultural appropriation, though others argued she should be able to wear a hijab because of her Palestinian roots.
The move comes as more and more retailers are expanding their options and looking to cater to Muslim consumers. Nike recently made headlines by launching a line of sportswear for hijab-wearing women.
In another video for Vogue, Aden shared her hope that one day people will see women wearing hijabs as part of the norm.
"When I'm walking the runway I want people to see that, yes, I'm wearing a hijab — but I'm also a million other things. I want us to get to a place where we just see women."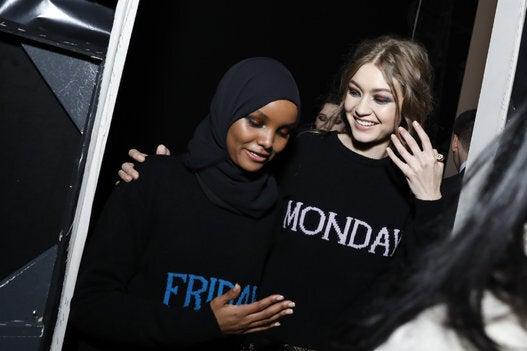 Refugee-Born Model Halima Aden