All hail the gorgeous Halima Aden.
The 19-year-old Somali-American model made her New York Fashion week debut on Wednesday wearing a hijab on the Yeezy Season 5 runway.
But while the stunning Aden pretty much stole the show, it's the visibility she's trying to create for Muslim women that makes her a star to watch.
And although she is now working as a model, her vision is more focused on the bigger picture of shifting fashion's typical beauty ideals.
"I didn't really have modelling in mind," Aden shared with Business of Fashion on Wednesday. "I wanted to spread a positive message about beauty and diversity, and to show other young Muslim women that there is room for them."
"I found that she was just so brave to stick to what she really believed in and yet go after the American dream of being in a beauty contest," IMG president Ivan Bart told BOF.
"Always stay true to who you are," she told the fashion pub. "Barriers can and will be broken!"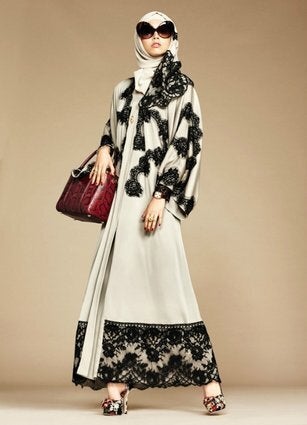 Dolce & Gabbana Hijabs And Abaya