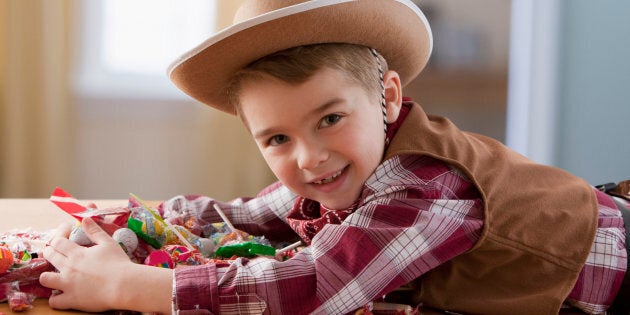 Some parents might have specific Halloween candy rules — say, kids can keep 10 items, and the rest gets stashed away. Others might evoke the "switch witch," where children can trade in their treats for a gift. And some parents might ban candy altogether in favour of healthier alternatives, like popcorn or home-made cereal squares.
But when it comes to the various ways you can set limits on how much Halloween candy your kids should eat, dietitians say: don't.
"The goal is to trust our kids to know how much they should eat," registered dietitian Maude Perreault, who is based in Hamilton, Ont., told HuffPost Canada in a phone interview.
"This will let them experiment with their food intake, which is a good life skill. They need to know what it feels like when you eat 10, 20, 50 pieces of candy. Do you feel good? Does your tummy hurt? Why is that so? It could mean they will learn a lesson the hard way, but it's better than 'I told you so'."
WATCH: Should you let kids eat all their Halloween candy at once? Story continues below video.
Other dietitians agree that parents should avoid setting candy limits. Treats and special foods are a normal part of life, Montreal dietitian Lisa Rutledge wrote in a blog post. And labeling food as "good" or "bad" or commenting on quantity or quality can lead to an unhealthy relationship with food down the road, Calgary child and family nutrition expert Sarah Remmer wrote on her website.
Banned foods are more tempting
Several studies have found that kids who are restricted to how many treats or snacks they can eat actually eat more when they become available.
"The more we control, we get the inverse effect," Perreault said, noting that some kids may feel they need to binge on banned foods when they have the opportunity to eat them.
"Kids need to experience and recognize the physical sensations linked with eating — and overeating — to learn how to modulate their food intake, and that's going to make them mindful eaters and people who will not fear food."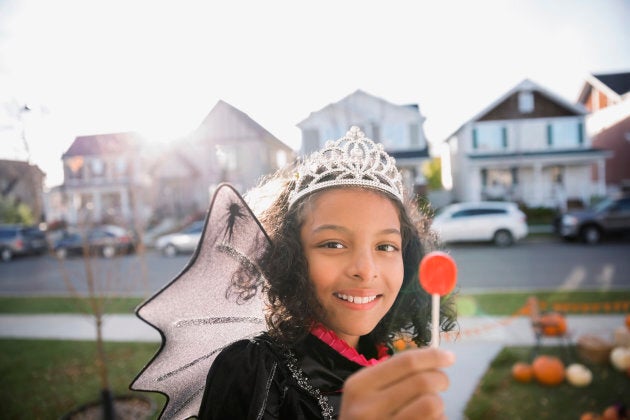 The types of candy don't really matter, either, for parents thinking that some may be worse than others, Perreault added.
"I hope that kids eat the candies that they like and that taste the best to them."
Rather than banning, restricting or substituting candy, it's healthier to have discussions with kids about why and how we nourish our bodies, Perreault said.
One day isn't going to make or break a child's nutrition
Halloween is about fun, treats are part of life, and food is often linked to special events and holidays, Perreault said.
"It's one day, or it's one week. That is not what is going to make a difference, and when we accept that, we can let go of the stress and can really enjoy (it)," she said.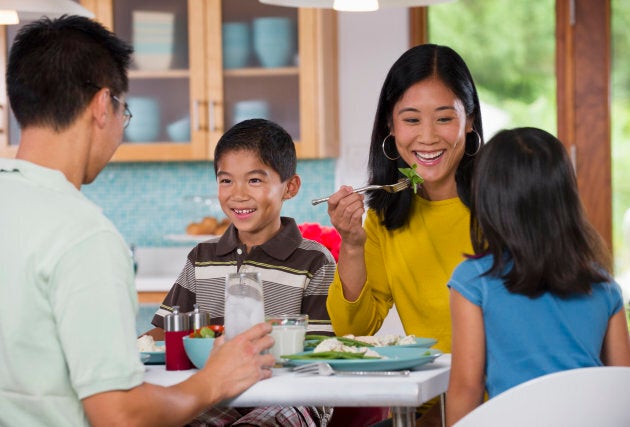 What parents can do at Halloween is make a trick or treating plan, such as how many houses you will visit, whether you'll eat candy on the go or when you get home, and if you will sit for a family dinner first, Perreault said.
Family dinner, she added, is the foundation of a child's healthy relationship with food.
Popular in the Community