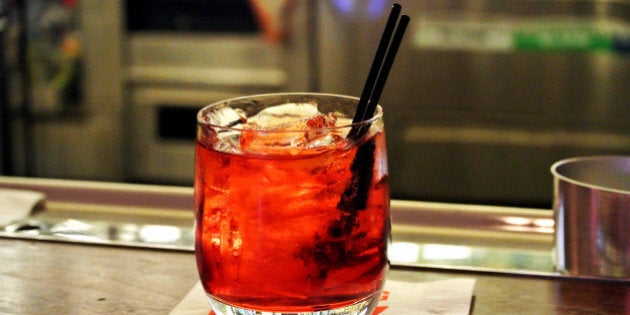 This Halloween, be sure to raise the spirits at your monster mash with delicious and spooky cocktails. Check out the top Halloween cocktails from a few of the city's favourite restaurants and draw some inspiration to get creative for your own haunted festivities!

- 1 ½ oz Smoked Maker's Mark Bourbon
- 4 dashes of Angostura Bitters
- Fill rocks glass with ice.
- Pour in bourbon, maple syrup and bitters
- Top with ginger beer and stir
- Add juice of half a lime and lightly stir
- Garnish with lime wedge
- 2 oz Charcoal infused Jack Daniels
- 1 oz Spiced Pumpkin Syrup
- 2 dashes of Wormwood bitters
- Add one half of a teaspoon of charcoal powder to Jack Daniels and use a fine strain to remove any leftover particles from the liquid
- Pour 2 oz of Charcoal Jack into to a shaker tin along with the egg white, lemon juice and lime juice
- Dry shake vigorously to emulsify the ingredients
- Add ice to the shaker with spiced pumpkin syrup and Dillon's wormwood bitters
- Fine strain into a coupe glass
- Garnish with a few drops of Peychaud Bitters and a cherry
- 1.5 oz Jim Beam Infusion: Apple, Mulling Spices & Ginger
- .75 oz Green Chartreuse
- Combine all ingredients into shaker & dry shake (no ice)
- After shaken, add ice to shaker and stir to chill
- Fill a rocks glass with ice
- Strain contents into rocks glass
- Garnish with thinly sliced Royal Gala apple & top with fresh nutmeg
- 1-2 oz Reduced Apple Cider
- 75 ml Smoked Maple Syrup
- 75 ml Vanilla and Ginger Syrup
- 4 Dashes of Pumpkin Spice
- Start with sugar base by adding smoked maple syrup and the vanilla ginger syrup to a glass pitcher
- Add the brandies, plum wine and cider
- Add the pears and plums
- Add chardonnay and soda
- Top with ice and Thai basil, pumpkin spice and cranberries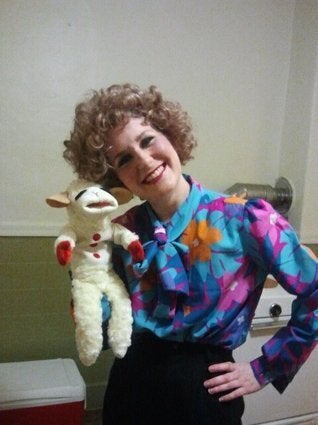 Halloween Costumes For Women