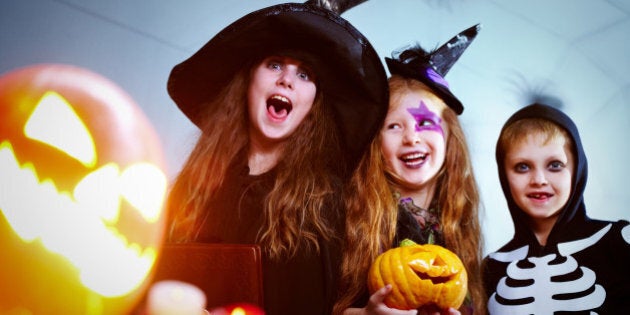 One of my favourite parts about working at eBay Canada is getting to know the sellers who use our online marketplace. With Halloween just around the corner (a significant retail moment in Canada) I thought it would be fitting to share the story of one of our top costume and accessories sellers -- Richard Crowe, founder and owner of Swell Enterprises.
Richard spoke with me about what costume trends are popular this year, tips for online Halloween shoppers, and his successful online sales approach for generating business during his busy season.
AS: Halloween costumes tend to fall into a few categories -- the pop culture reference, the clever play on words and then the more traditional. With Halloween planning in full swing, what hot trends are you seeing this year?
RS: Hollywood and pop culture are really playing a part in how adults and kids dress their part this Halloween. These are my five top-selling costume and accessory items:
1. Guy Fawkes' mask from V for Vendetta
2. Star Wars lightsaber bundles
3. Neo's sunglasses from The Matrix
4. Batman's mask from The Dark Knight
5. Fred Flintstone's costume from The Flintstones
AS: As with traditional retail, getting shoppers' attention online is key. When you're selling on a global marketplace like eBay's, with more than 800 million items, how do you ensure your products stand out, particularly during a competitive retail period like Halloween?
RS: I focus on licensed products that have had long-term popularity like Harry Potter and older retro costumes such as characters from The Flintstones and Scooby-Doo rather than the trendy costumes, as you'll see from my best-selling items. The exceptions in my book this year are Star Wars and Batman costumes, given the hype around the upcoming movie releases.
While it's tempting to stock the latest and greatest (such as Despicable Me costumes, which are likely going to be a hit again this year!), the fact is there are already hundreds of sellers listing the same product and you end up being a needle in a haystack making very low margins. I try to differentiate myself by competing against fewer people with tried-and-true costumes.
AS: Getting the perfect Halloween costume can be quite a production, with kids and adults alike wanting to impress their family and friends. You have a unique vantage point on how Canadians approach getting dressed up for Halloween; what have you found?
RS: Accessories make up 75 per cent of my sales. Literally every year I sell more than 200 pairs of Neo's sunglasses from The Matrix! Many Halloween-goers will make the effort to DIY certain parts of their costume and finish it off with high-quality accessories in order to have the best possible outcome. Think masks and belts that are custom-molded and more difficult for people to make themselves -- that's what a lot of Canadians are buying from me.
Full pre-packaged costumes aren't as popular, as consumers don't have as much control over quality and can't customize or add that show-stopper accessory or detail as easily.
AS: You won't be surprised to learn that I buy my kids' costumes on eBay -- this year my daughter will be a lion and my son wants to be a bat scientist! -- but I'm sure I could use some pointers. What is your advice for shoppers looking to buy costumes online?
RS: Always do your research. In some cases, photos used by sellers might be a protptype and not the actual costume being sold. So, when you are searching through all of the inventory available, find a seller or listing that has comments and reviews. Also, if you know the Stock Keeping Unit (SKU) or Universal Product Code (UPC), you can often find product reviews on YouTube or other sites.
AS: Everyone is talking about the importance of ecommerce and the need for Canadian retail to embrace online selling, but in many cases it's easier said than done. From your point of view in 'the trenches', what are some lessons that fellow small businesses owners should keep in mind?
RS: As my customer base grew and I was shipping to more places, I realized that gaining efficiencies in picking, packaging and shipping products is crucial, so I'm working to streamline that process. I recently discovered a company who helps Canadian sellers significantly reduce shipping costs and delivery timelines through United States Postal Service (USPS). This is a game changer for Canadian sellers like myself, not only in efficiency, but also from a cost-savings perspective.
AS: You started selling on eBay while in university and built your business on the platform as a result of years of work. I'm sure Canadian entrepreneurs would love to learn from your experience selling on a marketplace -- how has it helped you expand your business?
Selling online started as a hobby for me, but with the economic downturn and mass layoffs in 2007/2008, I was looking for my next career move and decided to make a go at selling online as a fulltime venture.
If it wasn't for the processes and tools that the site has in place, I wouldn't have the sales that I have. Roughly 90-95 per cent of my total retail sales are done through eBay. Online marketplaces make it easier than ever to list and sell items. It's a great way for sellers looking to expand their business and to grow quickly, both domestically and globally.
Opening a separate online store in conjunction with my eBay store is also in the works. I really want to develop a seamless customer experience across all channels and think that the two would complement each other.
eBay's focus on sellers has been improving and I appreciate the international approach the company has taken to list items in Canadian dollars.
If you're still in the market for Halloween costumes and accessories, be sure to check out Richard's store.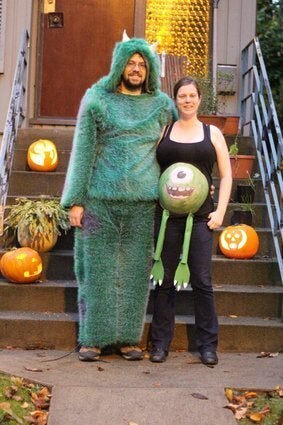 Awesome Couples Halloween Costumes