Another Halloween, another round of racist costumes.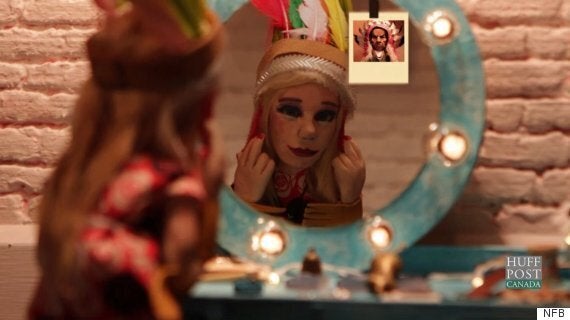 So we spoke to Amanda Strong, the B.C.-based filmmaker whose stop-motion PSA "Hipster Headdress" recently screened at Toronto's ImagineNative film fest.
"Hollywood romanticized a pan-'Indian' image of plains Indians and often didn't even get it accurate so there became this romantic relationship with people and the idea of what an 'Indian' is," she says, noting that there are over 600 unique nations within Canada alone. "You're also putting it as a thing of the past and that we're not able to progress or we're not here today."
"Headdress is a ceremonial thing and it's within certain nations and there's often cultural earning or protocol that goes along with wearing it," she explains. "Not even just any indigenous person could wear one and often women aren't wearing them. So the big problem is a lot of these model-y women just dress up in underwear and wear them. So there's a misunderstanding of the cultural significance."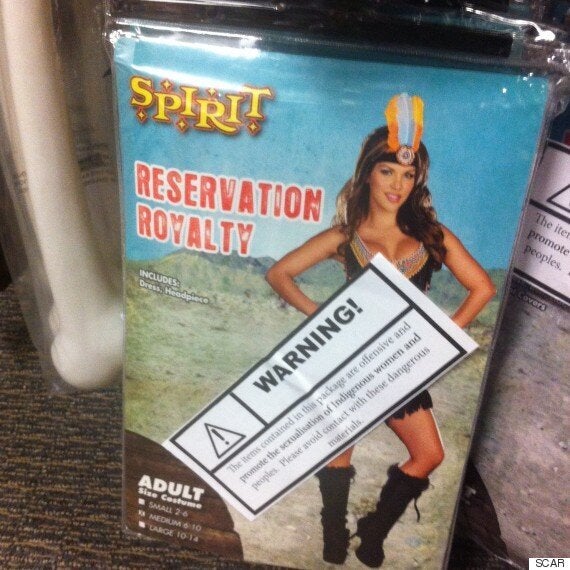 This becomes a bigger issue as female costumes are sexed up into outfits like the now-infamous Pocahottie costume that was pulled from Halloween Alley stores after complaints. Elsewhere, activists put warning labels on similar "Reservation Royalty" costumes in a Spirit store in Regina.
"Our women are at risk," Strong says. "We have our Missing and Murdered Indigenous Women, and this puts a huge sexualized thing against us. It's a very bad stereotype to create for our women.
"We're already in danger."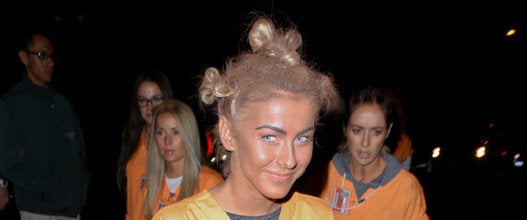 Halloween Costumes You Need To Avoid Forever