One Ontario man's tiny act of kindness is making a huge impact on social media.
Cuotto says he was coming home from a burrito joint downtown when he entered a packed bus, and a man sitting near the front wanted to shake his hand. A little taken aback at first, the McMaster student says he then shook Robert's hand.
"He kept holding my hand," he told the Huffington Post Canada. "I thought I was getting pranked at first, but he just needed comfort."
Over the 30-minute bus ride, Cuotto says the man held his hand, leaned on him, hugged him and also kissed his hands throughout the ride.
"I just allowed it, like what am I going to do?" Cuotto says. "Sometimes you just have to be selfless and put someone else's needs above yours."
Robert's family member later contacted Cuotto on Facebook and thanked him for comforting their uncle. They also told him Robert suffered from cerebral palsy and was deaf.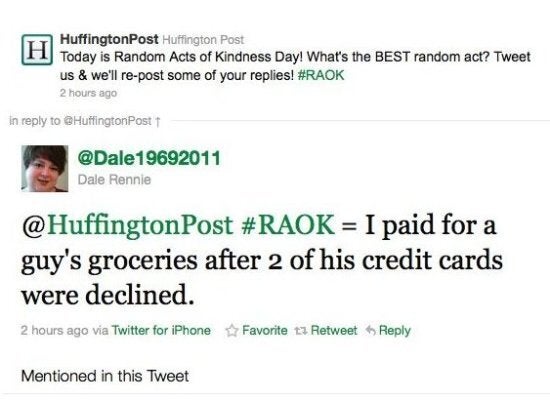 Random Act of Kindness Day