For many Muslim women, clothing can be hard to find in mainstream stores. Local shopping malls don't tend to cater to Muslim women's fashionable — and modest — needs, forcing many of them to shop online and order from other parts of the world.
Feb. 24 marks the debut of Hana Tajima for Uniqlo, a spring and summer collection many Canadian women have been waiting for.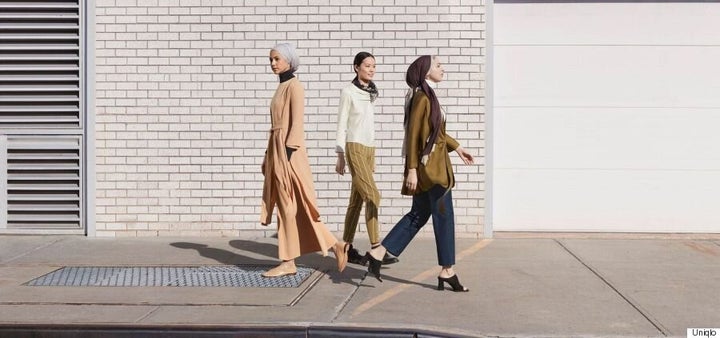 The stunning designs, inspired by the relationship between movement and form, emphasizes Uniqlo's approach to LifeWear, a "blending commitment to comfort and effortless versatility with contemporary styles that bring joy and elegance to everyday clothes."
Featuring hijabs, abayas, and pieces inspired by baju kurung, a tunic-and-pants outfit popular in Southeast Asia, the modest-wear collection combines the U.K.-born fashion designer's English upbringing and Japanese roots.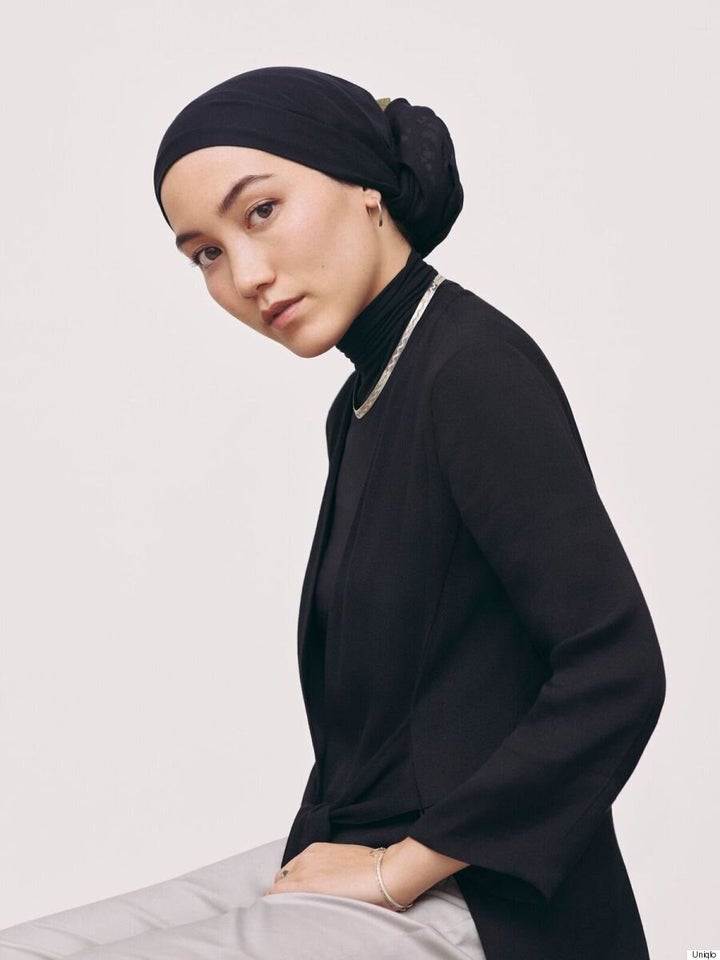 "[Hana's] contemporary, functional designs, which are both culturally sensitive and extremely versatile, continue gamering international attention," the press release notes.
The hijabs and inner hijabs, which start at $39.90 and $14.90, use Uniqlo's AIRism technology, a light, breathable fabric for all-day comfort, especially in the summer.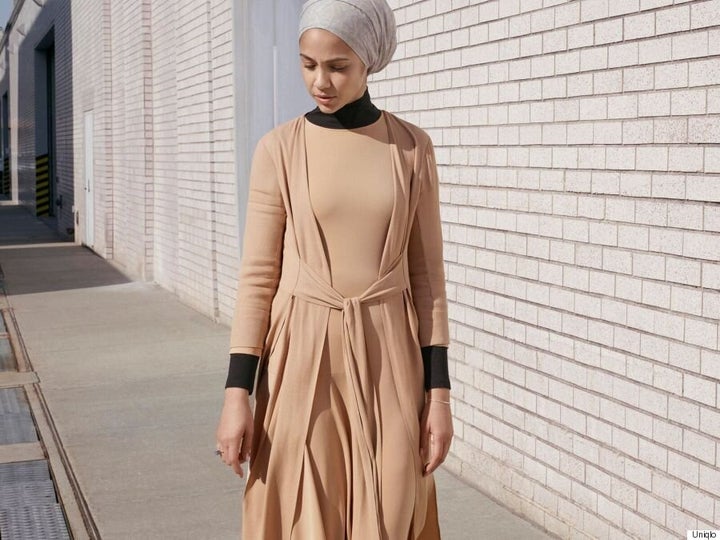 The full collection, which features 30 items in 81 colours and patterns, will be available in 15 countries including Canada at CF Toronto Eaton Centre and Toronto's Yorkdale Shopping Centre. As Uniqlo notes, the collection is predicted to be a great fit for Canada's rich cultural environment and diverse population.
And it was Toronto's cultural diversity that brought Uniqlo to the Canadian market in the first place.
Last September, when Uniqlo first touched down in Toronto, HuffPost Canada Style sat down with Tadashi Yanai, founder, president and CEO of Fast Retailing, and John C. Jay, president, global creative of Fast Retailing, where they discussed the decision behind expanding in Canada, one they credit to multiculturalism.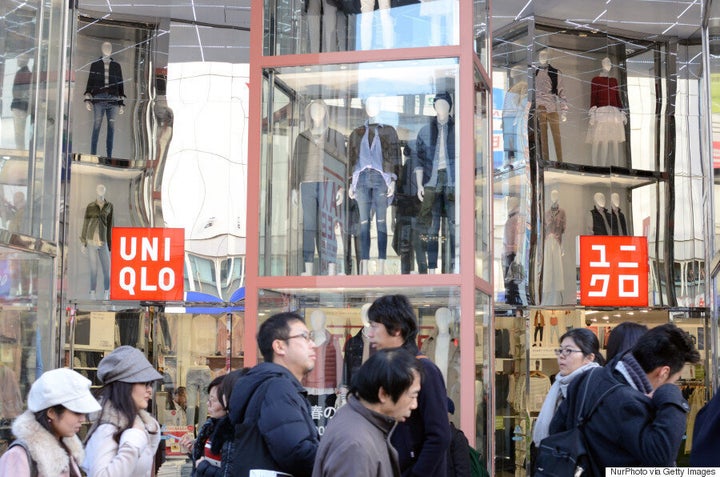 "There's no doubt there's a dynamic image of Canada right now," Mr. Jay explained. "There's something that's happening that the whole world is noticing, and we couldn't help but to notice that as well, and that comes with the multiculturalism. Certainly we're not putting Canada as all the same. Toronto is very unique in itself and we like that uniqueness."
Jay went on praise Toronto's diversity and how well the city lived and worked together.
"On top of that, your Prime Minister. At the UN, he said, 'We are Canadians, we are here to help.' Well, we're Uniqlo and we're here to learn. And that's what's exciting. To come to this country and city that's so dynamic, and to learn and experience something new."
For his part, Yanai spoke of Hana Tajima, calling her designs, "Muslim clothing with a modern twist that looks cool."
For more looks from Hana Tajima for Uniqlo, which comes out this Thursday, check out the slideshow below: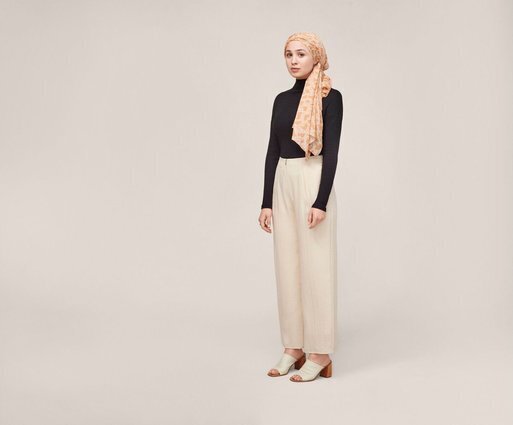 Hana Tajima For Uniqlo
Popular in the Community