If you work on a computer all day, you probably complain about wrist pain on a weekly (if not daily) basis.
And it's not just office workers who suffer from sore, swollen, and strained wrists and hands. The Canadian Centre for Occupational Health and Safety reports carpal tunnel affects workers in a wide variety of occupations, from farmers to painters to cashiers and even mechanics. But the CSPS is also quick to point out carpal tunnel is not caused by, but is instead aggravated by work.
To reduce and prevent carpal tunnel pains, Refinery29 shares four hand stretches you can do at work (or anywhere really) in the video above. And if you want to learn more about carpal tunnel, including signs, symptoms and natural prescriptions check out the slideshow below.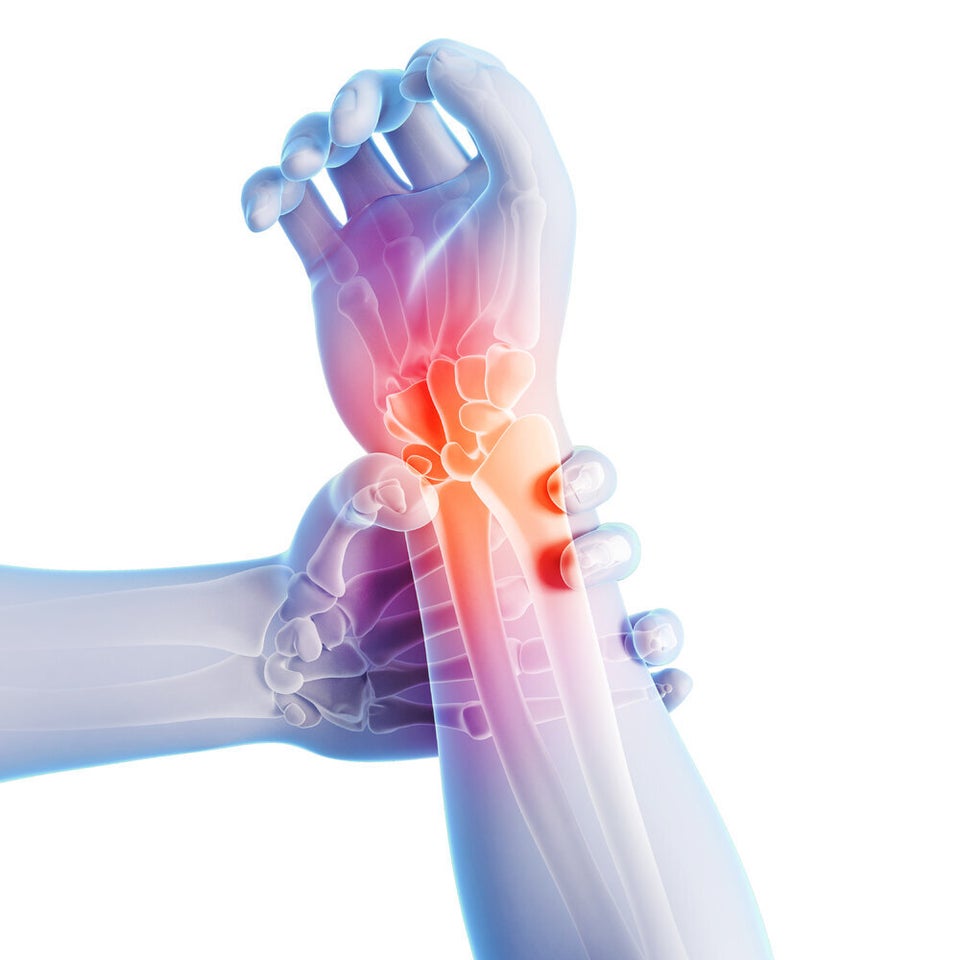 Carpal Tunnel Syndrome In A Nutshell