 It's a standard of all handwashing posters no matter how elaborate or simple: Wet the hands, use soap, lather, rinse and dry. For many, these posters are an unnecessary reminder of what is already known and a waste of paper. But, these posters do more than jog memories: they offer a checklist for good practice.
In the context of hand hygiene, these notices may seem inconsequential, but in other sectors, such as the airplane and space travel industries, they are life-savers. Moreover, thanks to a recent study, they may offer the solution to a problem that annually costs thousands of mothers their lives.
Maternal death in childbirth is unbelievably tragic and leaves an entire community scarred. What's worse is that in over half of those cases, the cause was puerperal fever, an infection caused by normally harmless bacteria that find its way into the body.
The implementation of hand hygiene in developed countries has helped to drop the rate from a depressing 30 deaths per 1000 births to less than one. In developing countries, however, hand hygiene is somewhat less understood and may only happen once during a delivery. Not surprisingly, the rate of maternal infections and deaths are higher.
Earlier this year, Dr. Atul Gawande, author of The Checklist Manifesto, published a study that took checklists into the delivery room in India in the hopes of reducing infections and death. While his study was looking at the importance of checklists in childbirth, he noticed that the levels of maternal death dropped nearly 40 per cent.
This reduction was incredible in light of the fact that specific hand hygiene campaigns, such as the "three cleans" in Bangladesh, failed to make a significant difference in the number of infections.
More incredible was the fact that the checklist section concerning hand hygiene, which stated, "Supplies available to clean hands and wear gloves for each vaginal exam," differed from the "three cleans" approach by one word: "each."
The idea that a one-word addition to a checklist could change the outlook of a mother's welfare in childbirth may appear astounding, but for those who have been in the delivery rooms of women in developing countries, this is no surprise.
At the turn of the millennium, maternal death was not a topic that was making the news despite global estimates that more than half a million girls and women were dying every year. (The most recent data estimates the current figure is 287,000). The fact that these women were dying from largely preventable causes prompted the documentary film No Woman, No Cry.
Over the two years of filming in Bangladesh, Tanzania, Guatemala and the U.S., deliveries in all types of settings and conditions were witnessed. For example, in Bangladesh, where 91 per cent of deliveries take place outside of a facility, the audience is introduced to Monica. This woman opted to give birth on the floor of her home in a city slum instead of the hospital where she had previously visited for the first time for a sonogram to determine her due date.
The facility was overcrowded, filthy dirty, and the doctor who supervised Monica's sonogram had treated her with utter disdain. Dr. Gawande's maternal health checklist would have improved the overall environment and may have led Monica to make a difference choice.
If more practitioners in these settings had access to simple tools like the checklist to guide them through simple precautions that could significantly improve the general hygiene and quality of care in any facility, more lives could be saved.
For Monica, both of her options -- delivering in the slum or delivering in the facility -- were unacceptable, yet the alternative, a hygienic birth hut in the slums, was not as accessible as it first appeared. Considering Monica and the other women in the film represent normal experiences, the checklist is not only a good idea; it is mandatory to help save lives.
Millions of girls and women face similar challenges every day yet most could be overcome. Many of the solutions are simple and low-cost -- such as the checklist -- but these tools need to be in the hands of more health workers at facilities as well in the communities where most deliveries take place. Together, these interventions may help us to prevent the unnecessary loss of those who mean so much.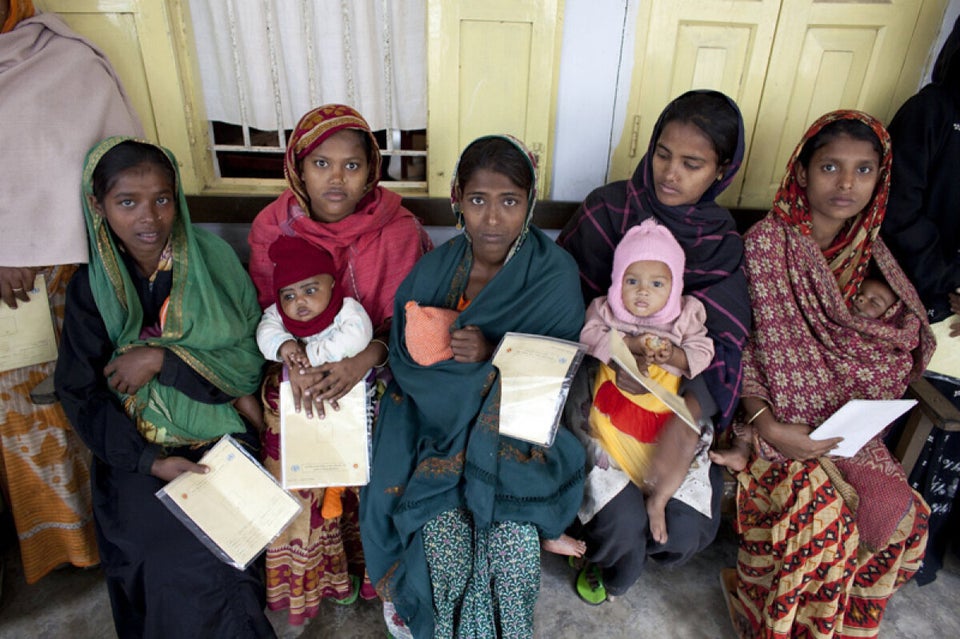 On the set of "No Woman No Cry" in Bangladesh