In the campaign photos, the "size sexy" model, who walked for the Swedish brand at Paris Fashion Week back in March, is seen sporting an array of "folklore and romantic" looks.
As noted by HuffPost Style, "the ad is not for a specifically plus-size line, and Graham is not billed as a plus-size model. It's one of the first mainstream campaigns she's ever starred in."
In an interview with Harper's Bazaar, Graham, 28, said she was excited to be "representing one of the most internationally known fashion retailers" who offer not only "more options for curvy women" but "pieces that have a higher-fashion aesthetic."
However, the conversation surrounding H&M and their body positive step forward was quickly brought to a halt when fans of the brand found out the clothes Graham is seen modelling in the campaign would only be available online and not sold in stores.
"H&M's product range has grown in the past few years and this means not all stores have room to present all our fashion concepts and size ranges," a spokesperson for H&M told PEOPLE. "Instead we are happy to offer our customers the full H&M Studio collection online."
That's right, curvy girls will not have the opportunity to shop the limited edition collection in stores come Sept 8th.
Ugh. So much for allowing all body types to have the same shopping experience.
"It is definitely a slap in the face of plus-size consumers to cast a fuller-figured model and break size boundaries, and then not offer those same sizes in store," blogger Nicolette Mason told Allure who posed the question "Are brands using plus-size models just for press but missing the point of shopping in the first place?"
"H&M offers great, on-trend pieces, and it would be really noteworthy if they made those same styles accessible to all sizes, rather than just paying lip service through casting."
"We can't create change until we recognize and check our own actions," Ashley wrote. "If you see another woman taking a selfie or a photo in her bathing suit, encourage her because she actually feels beautiful, don't give her the side eye because you think she's feeling herself too hard."
Oh H&M, you were so close to getting it right on this one.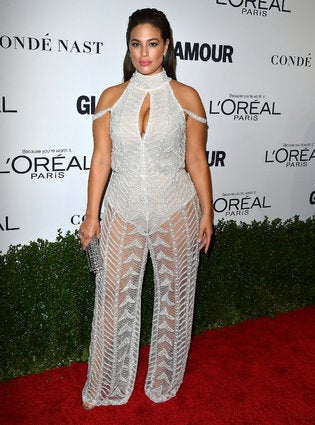 Ashley Graham