 Workers at a warehouse that supplies H&M clothing stores in Canada have voted in favour of union certification in an effort to improve wages and working conditions.
Kevin Shimmin, national representative for the United Food and Commercial Workers union (UFCW), told The Huffington Post that a majority of workers at the Brampton, Ont., warehouse voted on Wednesday to join UFCW Local 175, which also represents employees at the Swedish-based retailer's clothing store in Mississauga.
Owned by Toronto-based fashion warehousing provider Remco, the Brampton facility is devoted exclusively to supplying H&M stores, and employs about 60 workers, many of whom are employed on a temporary basis.
Calling the result "a solid win," Shimmin says that 39 of the 58 workers who cast a ballot at the Brampton warehouse voted in favour of joining the union, while 17 voted against it. There were two spoiled ballots.
"The success really shows how strong people can be in their determination," Shimmin said. "My hat is off completely to the workers themselves. They were the ones at the end of the day who built this whole campaign."
The workers, who are paid between $10.50 and $12 an hour, were inspired to seek unionization in a bid to lift wages, secure overtime pay and receive recognition for seniority, Shimmin says.
Remco owner Randy Cohen did not immediately respond to a request for comment. But when reached by phone last week, Cohen confirmed that none of the company's other locations across Canada are unionized.
Remco has more than 550,000 square feet of warehousing space in Montreal, Toronto and Vancouver, where it operates the other distribution warehouse that supplies H&M stores in Canada.
H&M spokesman Emily Scarlett told HuffPost that because it contracts out its warehousing needs in Canada to Remco, H&M is not directly involved with the organizing drive.
But she said that H&M was in touch with Remco following the application for certification to reiterate the company's position on working with unions.
"We had a conversation with Remco just to say that H&M has a longstanding relationship with unions and we are open to working with unions just so that it was very clear that our position is of an open atmosphere of working with unions, and we have been doing so for a very long time," she said.
H&M has an agreement with global union UNI, and maintains in its code of conduct for suppliers that it follows guidelines based on International Labour Organization conventions. Those conventions include the right to organize, though that is not expressly stated in the H&M document.
The result in Brampton follows two successful unionization bids at retail stores in Mississauga and Joliette, Que.
In those cases, collective bargaining negotiations are currently underway, a process that Shimmin anticipates will kick off soon in Brampton.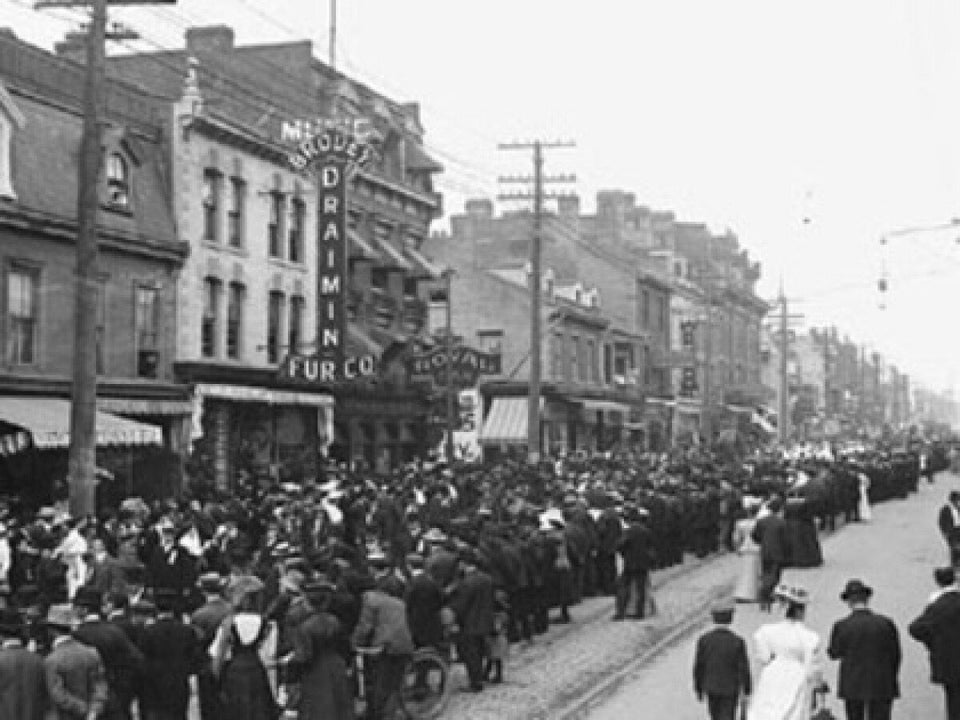 Flashpoints In History Of Canadian Labour
Popular in the Community