The modern parent is possibly the most widely documented type of person on the Internet, so it's always impressive when someone can take a new approach to the topic. In "Fatherhood," Hank Azaria's new web series with AOL On, the actor comes at the subject with a bit of refreshing ambivalence — and a healthy dose of celebrity.
Positioned initially as a query into why anyone would want to have children, Azaria discovered during filming that he and his girlfriend were going to have a baby, and the entire project took a different track entirely. Come to think of it, it's a bit like being a parent in general.
As shown in the first episode above, Azaria's no B.S. approach to questioning fellow dads and celebrities — and his frustration with "vague, poetic answers" — allows for nuggets of true wisdom to shine through, or just putting into words moments every parent can recognize.
"Having a kid will be like falling in love for the first time when you're 12, but like, every day," explains Mike Myers.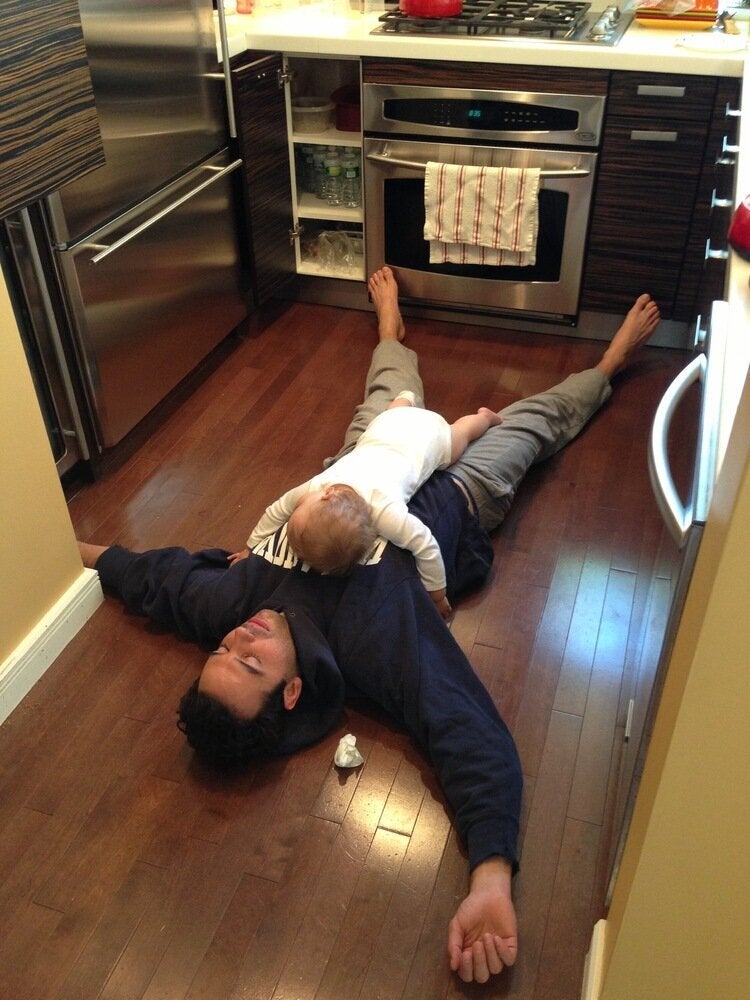 Babies And Dads Napping