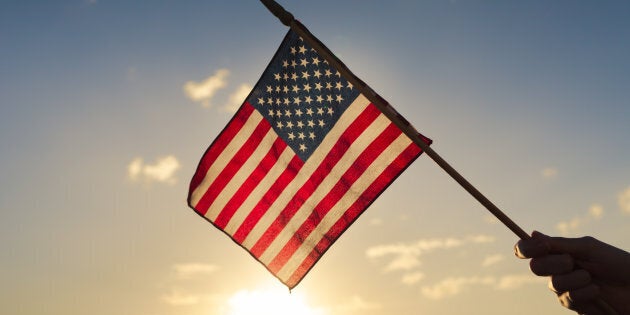 According to a recent survey released by Pew Research, Donald Trump's presidency has had a major impact on how the world sees the United States. Pew describes his key policies as broadly unpopular around the globe and suggests that views of America have grown increasingly negative amongst many nations.
Covering some 37 countries, a mere one in five respondents trust Trump to do the right thing when it comes to international affairs. In the final years of Barack Obama's presidency, the degree of such trust was at 64 per cent. Canadians are no exception to the global concern over Trump as relatively few express confidence in him. The Pew survey also reveals that 51 per cent of Canadians view the United States unfavourably compared to 43 per cent that view it favourably.
Let's not assume that Canadian feeling about America's president at this time (or for that matter any other) is particularly important to many of our neighbours. After all, they seem rather preoccupied with significant internal political strife on so many fundamental matters. Also the objective of putting America first and/or making it great again may make for considerably less care about what others think. This includes Canada, even if polls reveal that it is consistently regarded as the best friend of Americans
As the United States celebrates its birthday this week there is some good news for those Americans that are indeed concerned about views held about them. In effect, despite the dramatic negative shift in the perception about America's presidency on the part of Canadians there has been relatively little impact on the way in which they view the American people. According to the Pew research survey some two-thirds of Canadians have a positive view of Americans (that is virtually unchanged since 2013). Of course, 'the 'people' do include the many friends and family members that Canadians have in the United States.
When asked what to expect on the state of relations with the United States in the next few years some 52 per cent of Canadians think that things will stay the same, 37 per cent think they'll get worse and nine per cent think that they'll get better. To summarize, Canadians generally dislike America's president, they're somewhat more divided in their opinion about the country and a clear majority like the people.
One thing that nearly all Canadians do like is American music, movies and television (with 88 per cent holding a favourable view according to Pew Research). A quick check of some of the most watched TV shows by Canadians in 2016 includes the Big Bang Theory, Criminal Minds, NCIS, Survivor, Lucifer and The Walking Dead.
Is our shared viewing and listening preference a key source for continued bonding between Canadians and Americans? Before making that assumption,it's worth noting that the television show that is currently blowing away Canadian audiences isSaturday Night Live.It's February 11th, 2017 episode became the most-watched of the series since 2004 with 1.7 million Canadian viewers tuning in to see Alec Baldwin continue to poke fun at President Trump and the return of Melissa McCarthy with her hilarious imitation of White House spokesman Sean Spicer.
At present, another very popular show in Canada is the screen adaptation of Margaret Atwood's dystopian novel, The Handmaid's Tale. Set in the future, a totalitarian theocracy known as the Republic of Gilead takes over the United States government. This militarized regime moves swiftly to eliminate women's rights and in a desperate attempt to repopulate a devastated country, the few remaining fertile women are forced into sexual servitude. Canada is the place where the refugees end up if somehow they are able to escape these abhorrent conditions. Indeed the offices of the U.S. government in exile are in Toronto. The series on the Bravo network was the second most watched ever on the network.
Canadians that buy into the story line need to be cautioned against narcissism. There is no likelihood of such a scenario ever arising in America. But the show is getting rave reviews in the United States and Canada which probably reflects a widely held perception that the United States is on a downward spiral despite all the talk of making the country great again. As it's the United States birthday this week, let's all wish for it to work its way through its internal crisis and re-emerge as kinder and gentler. However elusive that objective may currently seem it's in everyone's interest.
Follow HuffPost Canada Blogs on Facebook