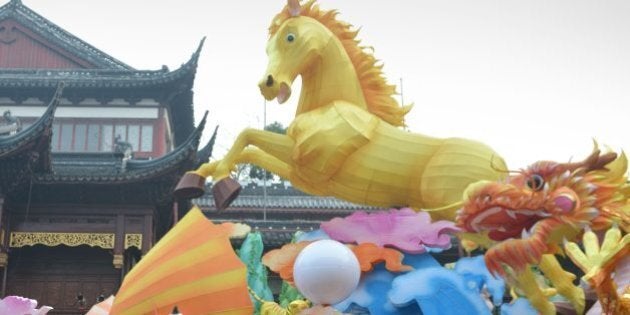 It's Chinese New Year, so let's celebrate with a brief horoscope and a bunch of songs!
According to the Chinese zodiac, January 31 marks the beginning of the Year of the Horse, so we've put together a list of some of music's most popular songs about horses in honour of that.
Predictions for this Year of the Horse -- known specifically as the Year of the Wooden Horse -- include promises of adventure and romance. The songs on our list have a bit of that in them, as well.
In astrology, horses (aka people born in Horse years like 1954, 1966, 1978, 1990, 2002 and 2014) are generally hard workers and good with their money. They exude raw sex appeal and form romantic bonds easily but are sometimes afraid of intimacy. They're witty and are often known as the life of the party, but they can also be impulsive.
In popular music, actual horses tend to represent a lot of the same things. Artists like The Rolling Stones, PJ Harvey, and U2 have all sung about horses as a way to express their wanderlust, their longing, and their love. Katy Perry and Big & Rich have, in their own way, used horse songs to talk about sexy times. And Toby Keith has sung about getting his horses drunk. We're not really if last one really has much to contribute grander horse theme, but we included it anyway.
So Happy New Year! Here are twelve of music's best – or at least most notorious – songs about horses.