On Saturday, a 17-year-old gorilla was shot and killed at the Cincinnati Zoo after a four-year-old boy climbed into the animal's enclosure. The incident has since sparked public backlash and prompted a petition calling for the boy's parents to be held responsible for the gorilla's death.
According to ABC News, the child climbed through a barrier to get into the Ohio zoo's Gorilla World exhibit and fell about 10-feet into a moat. There, a 400-pound male lowland gorilla name Harambe got a hold of the boy.
Videos of the incident posted online show Harambe grabbing and dragging the boy.
The youngster was in the exhibit with Harambe for about 10 minutes before the animal was fatally shot.
A Change.org petition entitled "Justice for Harambe" is now claiming that the boy's parents are to blame for the gorilla's tragic death.
"We the undersigned believe that the child would not have been able to enter the enclosure under proper parental supervision," the petition reads. "Witnesses claim that they heard the child state that he wished to go into the enclosure and was actively trying to breach the barriers. This should have prompted the parents to immediately remove the child from the vicinity.
"It is believed that the situation was caused by parental negligence and the zoo is not responsible for the child's injuries and possible trauma."
In just two days, the petition has already racked up more than 120,000 supporters. The hashtag #JusticeforHarambe has also made the rounds online, with many using it to voice their criticism of the parents and utter disappointment with the entire incident.
The Cincinnati Zoo made the decision to put down Harambe after the situation was deemed "life-threatening." The option to use a tranquilizer was ruled out since it would not have had an immediate effect because of the gorilla's agitated state, zoo director Thayne Maynard explained.
Regarding the incident, witness Brittany Nicely told ABC News, "The gorilla rushed the boy, but did not hit the boy. He almost was guarding the boy, was protecting him."
In line with Nicley's observations, PETA released a statement saying, "Gorillas are self-aware. They love, laugh, sing, play, and grieve. Western lowland gorillas are gentle animals. They don't attack unless they're provoked."
The four-year-old boy, who was hospitalized on Saturday, is now at home recovering, AP reports.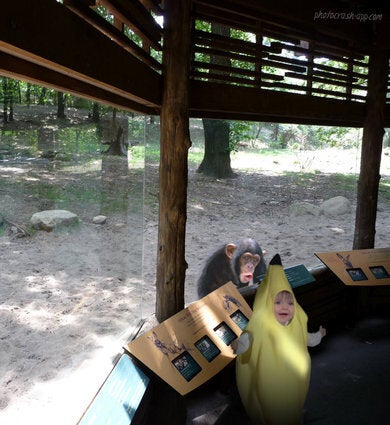 When Trips To The Zoo Don't Go As Expected