Canada's new minister of defence has officially been on the job for roughly 24 hours, and the Internet has already declared him a badass.
But unlike many things the Internet deems worthy of that prestigious title, Harjit Sajjan has the experience to back it up.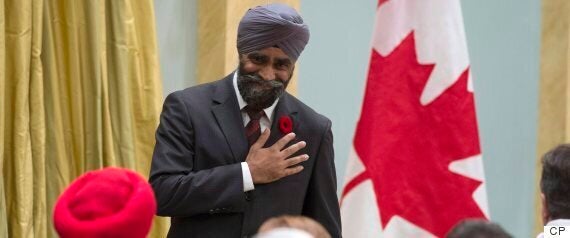 Sajjan served in Bosnia and was deployed three times to Afghanistan, where he was tasked as the intelligence liaison with notorious governor Asadullah Khalid and Ahmed Wali Karzai, the controversial head of the provincial council. He's received an award for "reducing the Taliban's influence" in Kandahar province. He was a police officer in Vancouver for 11 years, where he "tackled gang violence and drug crimes."
The photo above appeared on Reddit's /r/pics subreddit, a very popular section of the site, where one user noted that Sajjan also looks like "a guy you could play a friendly game of football with."
Unlike Sajjan, former defence ministers Jason Kenney and Rob Nicholson did not have military experience, and served in other cabinet positions prior to working in the defence role. The Internet, of course, noted that too. CBC reporter James Cudmore tweeted this collage of photos of previous defence ministers:
"Nobody should under-estimate Harjit," retired brigadier-general Dave Fraser told The Canadian Press. Fraser gave Sajjan the job of dealing with volatile Afghan power brokers at a time when the Taliban were on the offensive and Canadian casualties were on the rise.
As defence minister, some of the new government's hottest files will land on Sajjan's desk, including the Liberal pledge to end the bombing campaign against militants in Iraq and Syria and possibly the promised transition to a beefed-up training mission.
"Some people in Ottawa are going to want to pick on him because he's new, but let me tell you, he is tough and smart, and determined," Fraser said.
If he's capable of reducing the influence of the Taliban in Kandahar, we're betting that he'll be fine in Ottawa.
With files from The Canadian Press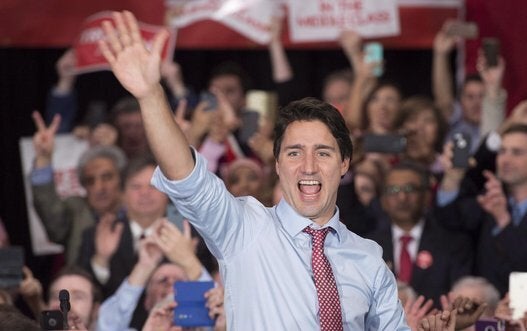 Trudeau's Cabinet
Popular in the Community