A defence minister who is a veteran of three combat tours in Afghanistan attempted to fend off accusations Thursday that the government he serves is pinching pennies when it comes to soldiers in harm's way.
Harjit Sajjan was pressured by Conservatives in question period over revelations from CTV News that more than 300 soldiers in Kuwait, who are assisting in the fight against the so-called Islamic State, will lose a tax break worth at least $1,500 a month. The tax break is essentially danger pay for troops stationed in especially unsafe areas.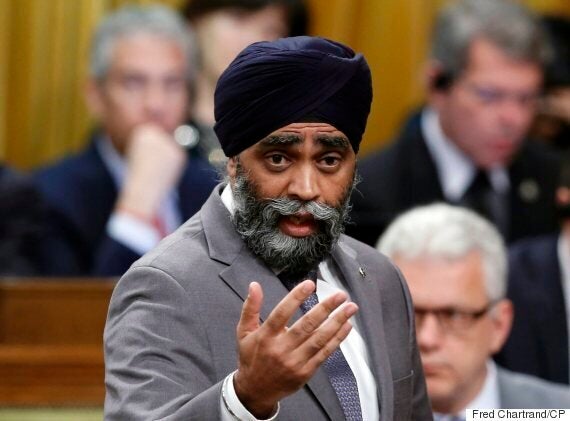 It's an issue Tory critic James Bezan raised with Sajjan at a defence committee meeting in December, weeks after 15 soldiers at U.S. airbase Camp Arifjan in Kuwait learned they would not receive the same break as other soldiers because their risk level had been downgraded.
Bezan told the House of Commons Thursday that when he asked Sajjan to address that inequity late last year, he never imagined that would mean "taking away everyone's danger pay." Bezan asked why the prime minister was "betraying" men and women in uniform.
Sajjan said he agreed with his critic that the situation was not "fully fair," and has asked the chief of defence staff and other agencies to review compensation rules.
"The defence minister is a proud veteran and he knows better than anyone how important danger pay is not just for our brave men and women in uniform, but for their families back home as well," Bezan said.
'Despicable' situation: Tory critic
"Now, we all knew the Liberals would cut defence spending but we didn't ever imagine they would literally do it on the backs of our soldiers and military families."
Sajjan said he realized "some of these inequities" existed when he first visited Kuwait in 2015 because of rules put into place under the previous Conservative government.
Pierre Paul-Hus, the Tories' associate defence critic and a veteran himself, said it was "despicable" that Sajjan was "asleep at the switch" on this issue.
"As a former unit commander, I'm ashamed of my country," Paul-Hus said, according to a translator. "Ashamed of the way the Liberals are treating our troops."
Sajjan says government 'working through' issue
Sajjan said it was despicable that troops were sent "in the first place" in 2014 "without all these compensations."
Again, the defence minister suggested a process was underway to resolve the issue.
"Many different departments are involved and we are working through it," he said. "And we will get through this."
Paul-Hus then accused Sajjan of only taking action in light of media reports.
At the defence committee meeting on Dec. 1, Bezan asked Sajjan if he was committed to making sure that Operation Impact troops stationed at the air base received the same "pay and benefits" as others in Kuwait.
"Absolutely," Sajjan replied, noting there was work to be done between the Treasury Board and military.
"But we are working through the complexities based on how this is done to make sure there is more equity for our troops when it comes to deployments," Sajjan said at the time.
"I'll look forward to having that rectified," Bezan said.
Sajjan is a retired lieutenant-colonel with the Canadian Armed Forces. He is also the first Sikh-Canadian to command an army regiment.
CORRECTION: An earlier version of this story indicated that Camp Arifjan was in Iraq, not Kuwait.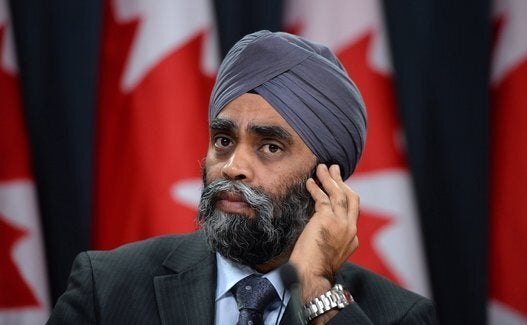 Current MPs With Military Experience (2016)