Conservatives have accused the defence minister of "misleading" Canadians last week on the real reason Canada won't participate in a meeting of countries fighting against ISIS.
On Monday, it was revealed that Canada was not invited to take part in a conference in Paris Wednesday between U.S. Secretary of Defence Ashton Carter and his counterparts from France, Germany, Italy, Australia, the U.K., and Netherlands.
Conservatives argue the apparent snub is related to the Liberal government's pledge to end CF-18 airstrikes against ISIS.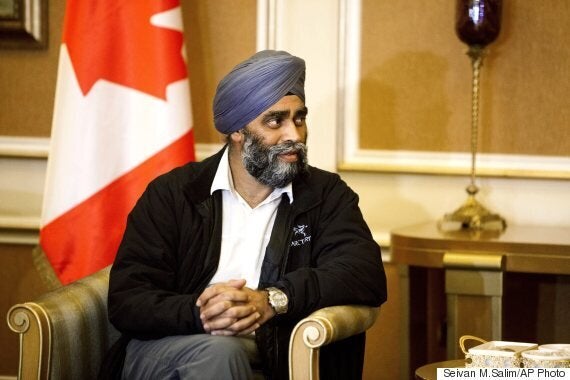 Defence Minister Harjit Sajjan meets the interior minister of the Kurdish Regional Government in Irbil, Iraq. (Photo: Seivan M.Salim/AP Photo)
But key Tory critics are zeroing in on comments made by Sajjan earlier to support a claim he wasn't forthright with Canadians.
Last Thursday, Sajjan appeared on CBC's "Power and Politics," where host Rosemary Barton asked him if he was planning to attend the Paris conference.
"No, I will not be attending," he said, adding that "multiple meetings" with NATO partners are also coming up.
"But if France, Australia, Germany, Italy, the Netherlands, the U.K., the U.S secretary of defence is going to be there next week and you want to be a meaningful contributor to the coalition, should you not be at that meeting?" Barton pressed.
Again, Sajjan said there would be other chances to meet with allies in the near future.
"You don't see the need to be at that particular meeting?" the host asked.
Watch the exchange around the 4:27 mark:
On Tuesday, Tory defence critic James Bezan and associate critic Pierre Paul-Hus released a statement calling Sajjan out for not divulging that Canada wasn't asked to attend in the first place.
"It turns out the real reason he isn't going to the meeting is that according to media reports, Canada has not been invited. Minister Sajjan's excuse was not just misleading and evasive, it was patently false," the statement reads.
"For a government which talks about openness and transparency, this is extremely disconcerting."
The release notes that former foreign affairs minister Rob Nicholson co-hosted a meeting with his counterparts on the ISIS fight in July. Tories argue that Canada is being "deliberately excluded" from talks just six months later.
"For a government which talks about openness and transparency, this is extremely disconcerting."
"Once again, this development demonstrates that the Liberal Party's policy on fighting ISIS is incoherent, and the decision to withdraw Canada's CF-18s is seen by our allies as stepping back, rather than standing shoulder-to-shoulder with them."
Interim Tory Leader Rona Ambrose told reporters in Manitoba Tuesday that Canada cannot expect to be "invited to the table" unless it is a full partner in the fight against ISIS.
Sajjan: Canadians 'can call bullshit very quickly'
The Huffington Post Canada has reached out to Sajjan for comment, but it's a safe bet the accusations won't sit well with the former lieutenant-colonel and Vancouver police detective.
Sajjan told HuffPost last month that being honest with Canadians is an important part of his new role, saying "you'll never get caught in a lie" if you always tell the truth.
"I think, Canadians, if you are honest with them, they will understand things," he said. "Whether it is giving them bad news or good news… we can trust Canadians. They are smart enough … they can call bullshit very quickly."
With files from The Canadian Press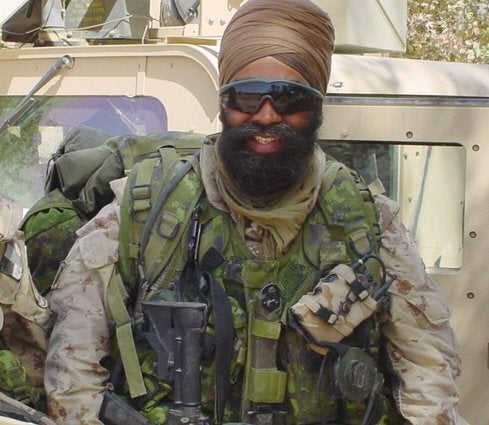 Harjit Sajjan: Canada's 'Badass' Defence Minister