The weather is a little cold and chilly, but at our Canadian Parliament there are thunderstorms and lighting gathering over our Prime Minister Justin Trudeau and Defence Minister Harjit Sajjan.
Defence Minister Sajjan's serious misstep in New Delhi on April 18 made for a very awkward House of Commons Question Period this past Monday. As many of you know, at the New Delhi conference, our defence minister was speaking about his role as a lieutenant-colonel in Canada's Armed Forces during his deployment in Afghanistan. He made news in Canada and abroad when he claimed to be "the architect" of Operation Medusa, a major and successful anti-Taliban offensive operation.
Sajjan's claim was not only inaccurate, but amounted to a gross exaggeration of what was his well-documented role in this operation. This whopper of a tall tale has left many baffled that such a high-ranking minister in our government could even conceive of so blatantly exaggerating his role is such a well-known, well-understood and significant chapter of Canadian military history.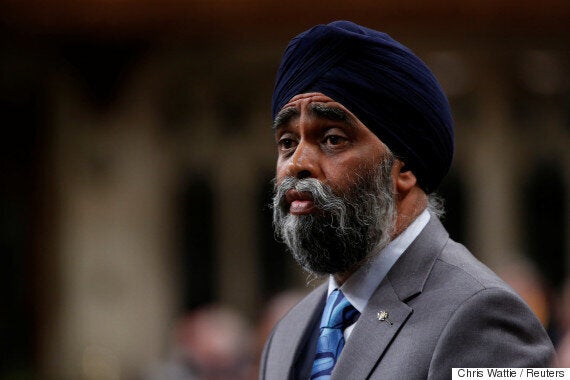 Reacting to what amounts to shocking and unacceptable behaviour, Prime Minister Justin Trudeau and his defence minister took a serious drubbing in Question Period this past Monday, where our prime minister essentially blamed his minister's comments on an error in judgment. While defence minister Sajjan has apologized for his misleading comments, he has thus far avoided providing any explanation as to why he said what he did.
Harjit Sajjan's behaviour in all of this is not only wrong, it fails to meet the standard we all have a right to expect of a military officer, let alone a minister of our government. In this sorry incident, Sajjan has managed to all but trash his own sterling reputation and a promising career.
In our community he was considered a decorated, brave warrior and a role model.
As a Sikh myself, I admit to reacting to Sajjan's appointment as defence minister with some pride. In our community he was considered a decorated, brave warrior and a role model. As a government minister he came across as a member of cabinet the prime minister could rely on to do their job and get results. This makes his graceless fall all the more disappointing.
Major General David Fraser, who was Sajjan's commanding officer in Afghanistan, wrote a letter of glowing praise when Lieutenant-Colonel Sajjan applied for a position with the Vancouver Police Department. There was little evidence of that lieutenant-colonel on display in New Delhi, and even less as he faced his peers in Parliament this week.
I do not believe this will cost Sajjan his cabinet position. But I am very saddened that someone who was such a source of pride amongst Sikhs and visible minorities in general has disappointed us so badly.
His road to redemption amongst the immigrant community of Canada will be a difficult one, and I for one will be watching closely to see if he is able to rebuild his credibility in a time where people's expectations for politicians is low, even as their hopes for Sajjan were so high.
Brampton-based Surjit Singh Flora is a veteran journalist and freelance writer.
Follow HuffPost Canada Blogs on Facebook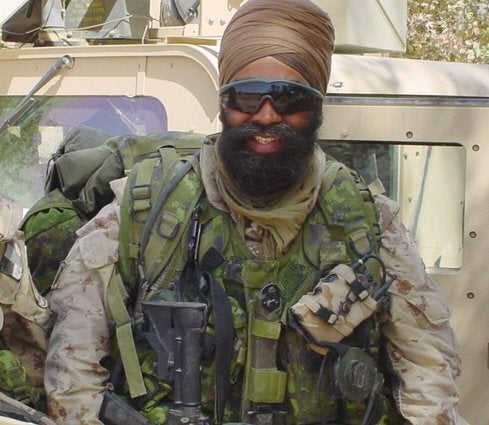 Harjit Sajjan: Canada's 'Badass' Defence Minister